Get Out: Integration of Psychology and Film
October 13, 2021 @ 6:00 pm

-

9:00 pm

CDT
Presented by The Institute for Professional and Continuing Studies
This webinar is being hosted on Zoom. The link to the Zoom meeting will be included in your order confirmation email from Eventbrite.
This live course offers 3 APA CE credits for Psychologists, 3 BBS California CEU for Licensed Counselors, Social Workers or Marriage and Family Therapists, or 3 NBCC Clock Hours.
About This Event
Treatment plans help to create more effective care and better outcomes, benefitting both clinicians and their clients. Regardless of the extent to which the structure and content of treatment plans may differ, most if not all written treatment plans share common elements. These include identifying and background information, a diagnostic formulation, a listing of the problems that will be addressed through treatment, the goals and objective of the treatment, and the intervention strategies that will be utilized to achieve those goals and objectives.
By using the 2017 film Get Out, this presentation will advance knowledge and abilities of diagnostic formulation, case conceptualization, and treatment planning skills through the integration of psychology and film analysis.
Learning Objectives
At the completion of this program participants will be able to:
1. Compile background information and behavioral observations to identify potential DSM-5 diagnoses for an identified character
2. Apply DSM-5 diagnostic criteria, outline the symptoms displayed in the film, with examples as justification for each criterion for an identified character
3. Prepare evidenced-based explanations about the causes, precipitants, progression, and maintenance of the identified character's psychological, interpersonal, and/or behavioral problems
4. Create a treatment plan with its interventions for the identified character to include treatment goals, objectives, and techniques
Speakers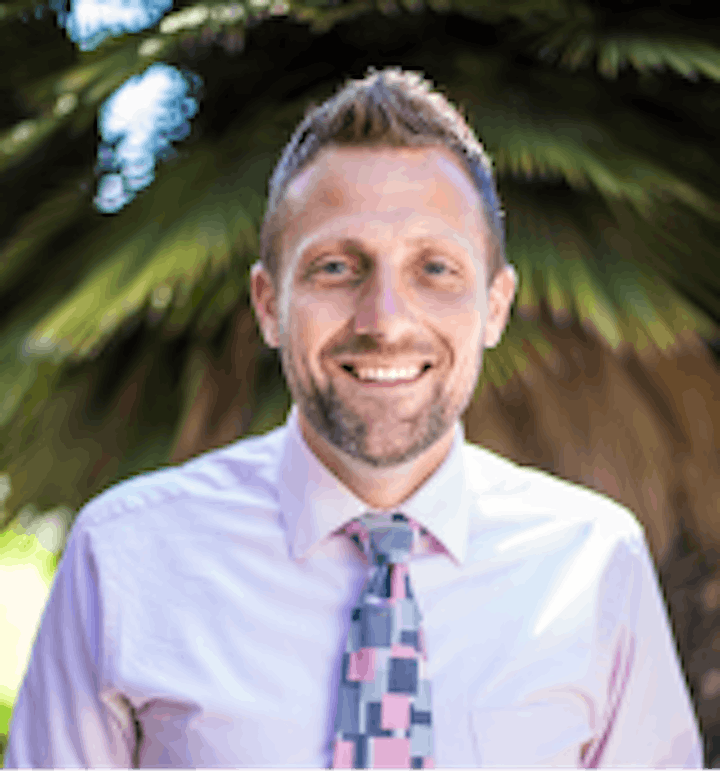 Dr. Ryan Tobiasz is the Department Chair for the Counseling Programs (Forensic Psychology, Clinical Mental Health Counseling, and Counseling Psychology) and Associate Professor at The Chicago School of Professional Psychology's Washington DC Campus. He is a Licensed Professional Counselor (LPC) in the District of Columbia. He earned a Psy.D. in Clinical Psychology in 2007 and a M.A. in Forensic Psychology in 2005 from The Chicago School of Professional Psychology. He earned a B.S. in Psychology and a B.S. in Behavioral Science and Law at the University of Wisconsin-Madison. Prior to his current position, Dr. Tobiasz served as a Psychological Associate within the Wisconsin Department of Corrections at several maximum-security institutions. Dr. Tobiasz's primary research interest includes best evidence-based practice for individuals with schizophrenia, with an emphasis on Illness Management and Recovery in correctional facilities to provide mental health care for those with severe mental illness.
Dr. Sonya Clyburn is a licensed clinical psychologist in the State of Maryland and the District of Columbia. She has been practicing clinical psychology for over 15 years and has a private practice. Dr. Clyburn is a certified trainer, professor, consultant, evaluator, life coach, and victim advocate. She serves on the Human Rights Committee's for several Department of Disability Services agencies in Washington, DC. Dr. Clyburn is also an associate professor at The Chicago School of Professional Psychology, in Washington, DC, coordinates Crisis Intervention Management Team in the DC Metropolitan Area, and supervises pre doctoral students and psychiatric residents. Dr. Clyburn earned her Doctor of Psychology degree from the American School of Professional Psychology at Argosy University in Washington, DC.
Dr. Clyburn is a strong advocate of student-centered learning; she uses a practitioner scholar model to emphasize critical thinking, student engagement, and collaboration in learning activities to foster a healthy productive learning environment. She has presented academically at many institutions of higher learning; however just to highlight a few, she has presented on minority mental health at Columbia University, Temple University, Arcadia University, and Morgan State University. Dr. Clyburn has been a trainer in Mental Health First Aid for five years. Her clinical interests include cultural issues, sexual identity issues, attachment, grief and loss, depression, trauma, anger management, conflict education, leadership development, and group process – mimesis. Her approach to therapy is integrative with an emphasis on psycho dynamic and cognitive behavioral techniques. She has worked in varied settings including counseling centers, community mental health centers, hospitals, group homes, and District Court systems. She believes that everyone has a purpose in life and that behavior is purposeful. Her passion is the practice of psychology by assisting others with understanding themselves, purposes of their responses, and developing a better sense of well-being. Dr. Clyburn hopes to assist people to heal, become empowered, and reclaim their lives.
Program Standards and Goals
This program meets APA's continuing education Standard 1.1: Program content focuses on application of psychological assessment and/or intervention methods that have overall consistent and credible empirical support in the contemporary peer reviewed scientific literature beyond those publications and other types of communications devoted primarily to the promotion of the approach..
This program meets APA's continuing education Goal 3: Program will allow psychologists to maintain, develop, and increase competencies in order to improve services to the public and enhance contributions to the profession.
References
American Psychiatric Association. (2013). Diagnostic and statistical manual of mental disorders (5th ed.).
Jutel, T. & Jutel, A. (2017). 'Deal with it. Name it.': The diagnostic moment in film. Medical Humanities, 43(3), 185-191.
Kearns, M. C., Ressler, K. J., Zatzick, D., Rothbaum, B. O. (2012). Early interventions for PTSD: A review. Depression and Anxiety, 29, 833-842.
Leistedt, S. J. & Linkowski, P. (2014). Psychopathy and the cinema: Fact or fiction? Journal of Forensic Sciences, 59, 197-174.
Lopez Levers, L. (2012). Trauma counseling: Theories and interventions. Springer Publishing Company.
Robertson, B. (2016, March 29). All things connect: The integration of mindfulness, cinema and psychotherapy. Counseling Today.
Wedding D & Niemiec, R. M. (2014). Movies and mental illness: Using films to understand psychopathology (4th ed.). Hogrefe Publishing.
Registration and Fees
Chicago School Faculty, Students, and Alumni: Free (Chicago School email required for free registration)
Community Members: $30.00
Potential Students Only (*No CEUs Provided*)
All funds raised through this workshop will benefit The Chicago School of Professional Psychology's Washington DC Campus Counseling Department Scholarship Program.
Refund Policy: 100% of tuition is refundable up to 48 hours before the program. Within 48 hours of the program, tuition is nonrefundable.
Continuing Education
Target Audience: Professionals from all mental health disciplines and graduate students from all mental health disciplines.
Psychologists. The Chicago School of Professional Psychology is committed to accessibility and non-discrimination in its continuing education activities. The Chicago School of Professional Psychology is also committed to conducting all activities in conformity with the American Psychological Association's Ethical Principles for Psychologists. Participants are asked to be aware of the need for privacy and confidentiality throughout the program. If program content becomes stressful, participants are encouraged to process these feelings during discussion periods. If participants have special needs, we will attempt to accommodate them. Please address questions, concerns and any complaints to Danielle Bohrer at 312-467-2364. There is no commercial support for this program nor are there any relationships between the CE Sponsor, presenting organization, presenter, program content, research, grants, or other funding that could reasonably be construed as conflicts of interest.
MFTs, LPCCs, and LCSWs. Course meets the qualifications for continuing education credit for MFTs, LPCCs, and/or LCSWs as required by the California Board of Behavioral Sciences. If you are licensed outside of California please check with your local licensing agency to determine if they will accept these CEUs. The Chicago School of Professional Psychology is approved by the California Board of Behavioral Sciences (BBS) to offer continuing education programming for MFTs, LPCCs, LEPs, and/or LCSWs. The Chicago School of Professional Psychology is an accredited or approved postsecondary institution that meets the requirements set forth in Sections 4980.54(f)(1), 4989.34, 4996.22(d)(1), or 4999.76(d) of the Code.
Participation Certificate. The Chicago School of Professional Psychology is able to provide students and other participants who simply wish to have documentation of their attendance at the program a participation certificate.
Non Psychologists. Most licensing boards accept Continuing Education Credits sponsored by the American Psychological Association but non-psychologists are recommended to consult with their specific state-licensing board to ensure that APA-sponsored CE is acceptable.
*Participants must attend 100% of the program, and pass a brief comprehension quiz, in order to obtain a Certificate of Attendance.
The Chicago School of Professional Psychology is approved by the American Psychological Association to sponsor continuing education for psychologists. The Chicago School of Professional Psychology, Washington DC Campus has been approved by NBCC as an Approved Continuing Education Provider, ACEP No. 3061. The Chicago School of Professional Psychology maintains responsibility for this program and its content.