Threat and Risk Assessment/Management for Potential Active Shooters
October 5, 2021 @ 3:00 pm

-

5:00 pm

CDT
Presented by The Institute for Professional and Continuing Studies
This webinar is being hosted on Zoom. The link to the Zoom meeting will be included in your order confirmation email from Eventbrite.
This live course offers 2 APA CE credits for Psychologists, 2 BBS California CEUs for Licensed Counselors, Social Workers or Marriage and Family Therapists, or 2 NBCC Clock Hours.
About This Event
The number of insider threats or those employees or students familiar with their target has increased. Active shooter subjects of the Virginia Tech shooting, the Navy Yard shooting, or the Aberdeen, Maryland Rite Aid Warehouse were either employees or students then considered insider threats. This potential act of terror is not just correlated to working in a stressful environment. These Active Shooters become emotionally distressed due to social risk factors and specific personality disorders. All subjects appeared disgruntled over a grievance or conflict with the supervisor, the employer, or professors. Analyzing, examining, and assessing a potential active shooter/threat is challenging; however, numerous warning signs or pre indicators go ignored. There is a correlation between an AS/T and a Suicide Bomber; both are willing to sacrifice themselves for a belief/mission, and both do not necessarily seek an escape.
Both AS/T and Suicide Bomber develop surveillance of their target and conduct a rehearsal before committing this act of terror. Some of these potential AS/T perceived themselves as victims of injustice, being bullied, or having contact with law enforcement harassed within a hostile environment. Despite many of the AS/T having specific violent encounters, they do display pre-indicating behaviors. In other words, they become howlers before they transition to a hunter. The AS/T profiling is a complex topic, and there is a need for future studies/research. From a Threat and Risk assessment approach, preventing or addressing these acts of terror requires taking a more proactive stance in recognizing these individuals before becoming predators or hunters. To complicate the matter, these emotionally disturbed individuals perceive these violent acts as the only option to address their perceived injustices such as workplace harassing environments, unfair job terminations, unjust school sanctions, etc. Homeland Security's slogan for employees, students, and school administrators to Run, Hide, and Fight; this type of response is more reactive than proactive.
It is essential to recognize and identify these potential active shooters before they strike, which calls for taking a more Threat and Risk assessment approach. Developing this Threat and Risk management team, a reporting system, and educating the public in recognizing pre-indicating behaviors of potential AS/T is an essential start in the right direction of addressing and preventing active shooter/threat situations.
Learning Objectives
At the end of the presentation participants will be able to:
1) Discuss and recognize violence and problem individuals.
2.) Discuss and describe the Active Shooter/ Active Threat Violent Cycle.
3.) Describe and identify the proactive stance in identifying potential Active Shooter/ Active Threat.
4. ) Identify Threat Assessment Methods.
Speaker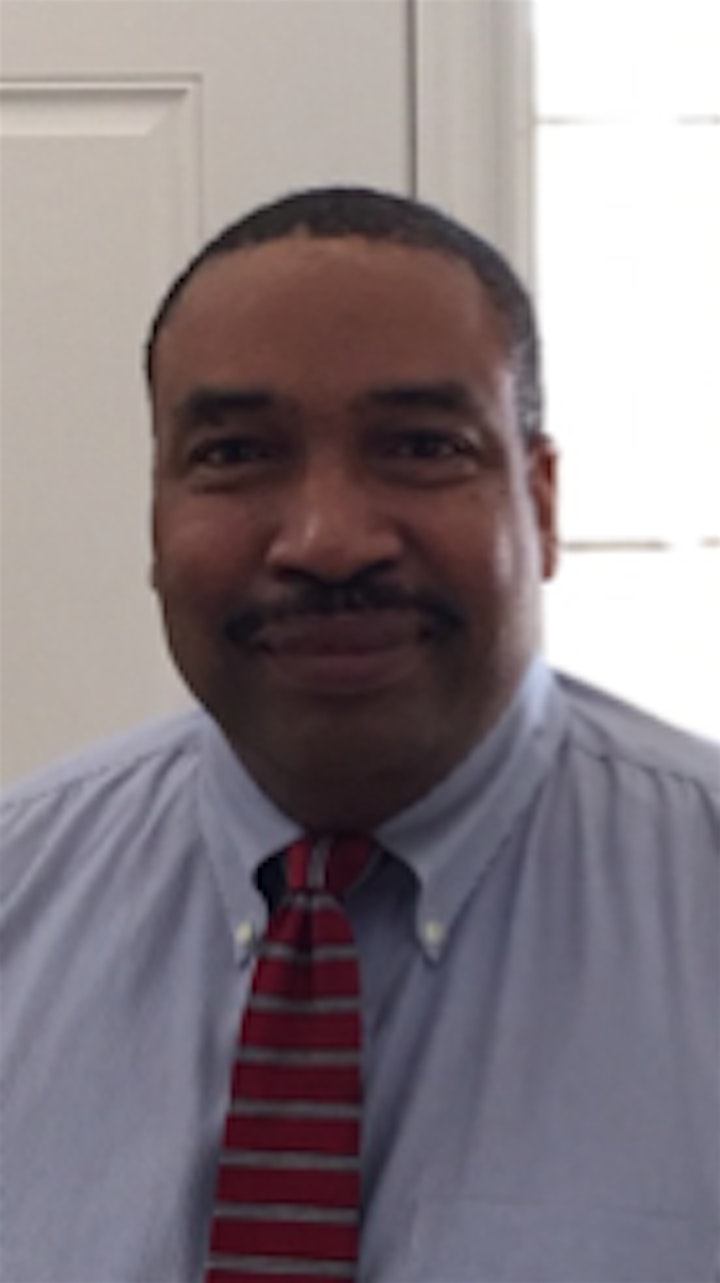 Gary Goines, a graduate of The Chicago School of Professional Psychology, is currently an adjunct professor for the Forensic Psychology Online and Washington, D.C. Campuses. He is also the Chair of the Alumni Council, a Board Member of the University Adjunct Advisory Board, Adjunct Mentor, and Technical Instructor at Homeland Security, Cheltenham, MD. He studies the psychological aspects of active shooter/active threat profiling & analyzing active shooter case studies for a police psychologist's perspective. He examines law enforcement topics such as police selection/screening process, fit for duty, stress management skills, conflict resolution skills, crisis debriefing techniques, police interacting with emotional disturb and mentally ill individuals, necessary negotiation skills, hostage negotiation teams, law enforcement counselor/coach, and threat & risk assessment management. Professor Goines has one potential research project in planning how law enforcement relates to counselors and law enforcement training. Before joining The Chicago School as an Adjunct Professor, he was Supervisory Special Agent with the United States Capitol Police for over thirty years. He is currently a U.S. Capitol Police Agency Trustee on the Executive Board of the Fraternal Order of Police D.C. Lodge #1. Professor Goines is a certified instructor of the Maryland Police and Correctional Training Commission.
Additionally, Professor Goines serves on the board as the Director of Training for Protect and Serve LLC, a law enforcement and security professional consulting firm. During his career at the U.S. Capitol Police, he was a Crime Scene Search Officer, Patrol Officer, member of the Containment Emergency Response Team (hostage rescue team), Chair of the Fraternal Order of Police USCP Labor Committee, and on the Dignitary Protection Division. He has taught the following subjects: Psychology of Law Enforcement, Psychology of Hostage Negotiation, and Threat & Risk Assessment. He has conducted numerous active shooters presentations for the Homeland Security meeting in Bristol County, MA, and an active shooter presentation at the Forensic Mental Health Awareness Conference in the past years. He is a member of the APA, the Fraternal Order of Police, and the Association of Threat Assessment Professionals (ATAP).
Program Standards and Goals
This program meets APA's continuing education Standard 1.1: Program content focuses on application of psychological assessment and/or intervention methods that have overall consistent and credible empirical support in the contemporary peer reviewed scientific literature beyond those publications and other types of communications devoted primarily to the promotion of the approach.
This program meets APA's continuing education Goal 3: Program will allow psychologists to maintain, develop, and increase competencies in order to improve services to the public and enhance contributions to the profession.
References
American Psychological Association, (2015). Understanding mental disorders. American Psychiatric Publishing.
Brunt, B. (2015). Harm to others: The assessment and treatment of dangerousness. American Counseling Association.
Calhoun, F. & Weston, S. (2016). Threat assessment and management strategies: Identifying the howlers and hunters. Taylor & Francis Group.
Geck, C. M., Grimbos, T., Siu, M., Klassen, P. E., & Seto, M. C. (2017). Violence at work: An examination of aggressive, violent, and repeatedly violent employees. Journal of Threat Assessment and Management, 4(4), 210-229.
Schug, R. & Fradella, H. (2015). Mental illness and crime. Sage.
Yang, L.-Q., & Caughlin, D. E. (2017). Aggression-preventive supervisor behavior: Implications for workplace climate and employee outcomes. Journal of Occupational Health Psychology, 22(1), 1–18.
Registration and Fees
Chicago School Faculty, Students, and Alumni: Free (Chicago School email required for free registration)
Community Members: $20.00
Potential Students Only (*No CEUs Provided*)
All funds raised through this workshop will benefit The Chicago School of Professional Psychology's Washington DC Campus Counseling Department Scholarship Program.
Refund Policy: 100% of tuition is refundable up to 48 hours before the program. Within 48 hours of the program, tuition is nonrefundable.
Continuing Education
Target Audience: Professionals from all mental health disciplines and graduate students from all mental health disciplines.
Psychologists. The Chicago School of Professional Psychology is committed to accessibility and non-discrimination in its continuing education activities. The Chicago School of Professional Psychology is also committed to conducting all activities in conformity with the American Psychological Association's Ethical Principles for Psychologists. Participants are asked to be aware of the need for privacy and confidentiality throughout the program. If program content becomes stressful, participants are encouraged to process these feelings during discussion periods. If participants have special needs, we will attempt to accommodate them. Please address questions, concerns and any complaints to Danielle Bohrer at 312-467-2364. There is no commercial support for this program nor are there any relationships between the CE Sponsor, presenting organization, presenter, program content, research, grants, or other funding that could reasonably be construed as conflicts of interest.
MFTs, LPCCs, and LCSWs. Course meets the qualifications for continuing education credit for MFTs, LPCCs, and/or LCSWs as required by the California Board of Behavioral Sciences. If you are licensed outside of California please check with your local licensing agency to determine if they will accept these CEUs. The Chicago School of Professional Psychology is approved by the California Board of Behavioral Sciences (BBS) to offer continuing education programming for MFTs, LPCCs, LEPs, and/or LCSWs. The Chicago School of Professional Psychology is an accredited or approved postsecondary institution that meets the requirements set forth in Sections 4980.54(f)(1), 4989.34, 4996.22(d)(1), or 4999.76(d) of the Code.
Participation Certificate. The Chicago School of Professional Psychology is able to provide students and other participants who simply wish to have documentation of their attendance at the program a participation certificate.
Non Psychologists. Most licensing boards accept Continuing Education Credits sponsored by the American Psychological Association but non-psychologists are recommended to consult with their specific state-licensing board to ensure that APA-sponsored CE is acceptable.
*Participants must attend 100% of the program, and pass a brief comprehension quiz, in order to obtain a Certificate of Attendance.
The Chicago School of Professional Psychology is approved by the American Psychological Association to sponsor continuing education for psychologists. The Chicago School of Professional Psychology, Washington DC Campus has been approved by NBCC as an Approved Continuing Education Provider, ACEP No. 3061. The Chicago School of Professional Psychology maintains responsibility for this program and its content.