Panel Discussion: Intersectionality in Women of Color's Mental Health
May 7, 2022 @ 10:00 am

-

12:00 pm

EDT
A Panel Discussion on the Intersectionality of Race, Gender, Lack of Support, and Competition on the Mental Health of Women of Color
Sat, May 7, 2022
7:00-9:00 AM PST / 9:00-11:00 AM CST / 10:00 AM-12:00 PM EDT
When attended in full, this program offers 2.0 CEs for Psychologists (APA), 2.0 IL CEUs for Counselors and Social Workers, and 2.0 BBS California CEUs for Counselors, Social Workers, and LMFTs.
Event Description
The rise to the top can be very lonely for most, especially for the Woman of Color. During this rise, Women of Color often deal with the microaggressions of their employers, the lack of understanding from their family systems, imposter syndrome and the fear of competition from other Women of Color.
In this presentation, Dr. Moore Reynolds, Cassandra T. Spann, and Breanna J. Coleman will host a panel of powerful Women of Color and mental health professionals. This presentation will assist mental health providers, employers, and community members in determining the best practices to provide continued support to Women of Color going through the process of rising through academia, business, and government, while also discussing how Women of Color could best support each other during the fight for workplace equality and promotion. There will be a Q&A session at the end of the panel where attendees will have the opportunity to ask questions.
Learning Objectives
At the completion of this program participants will be able to:
1. Discuss the lack of support available to Women of Color in their personal circles, work environment and community systems.
2. Describe experiences from Women of Color who have encountered lack of support in their professional journeys.
3. Identify the steps necessary to prevent Women of Color in future generations from experiencing the same lack of support.
4. Learn how Women of Color can best support each other in professional settings during the rise to the top without the feelings of fear and competition.
5. Discuss the intersectionality between race, gender, lack of support and competition on the mental health of Women of Color.
Facilitators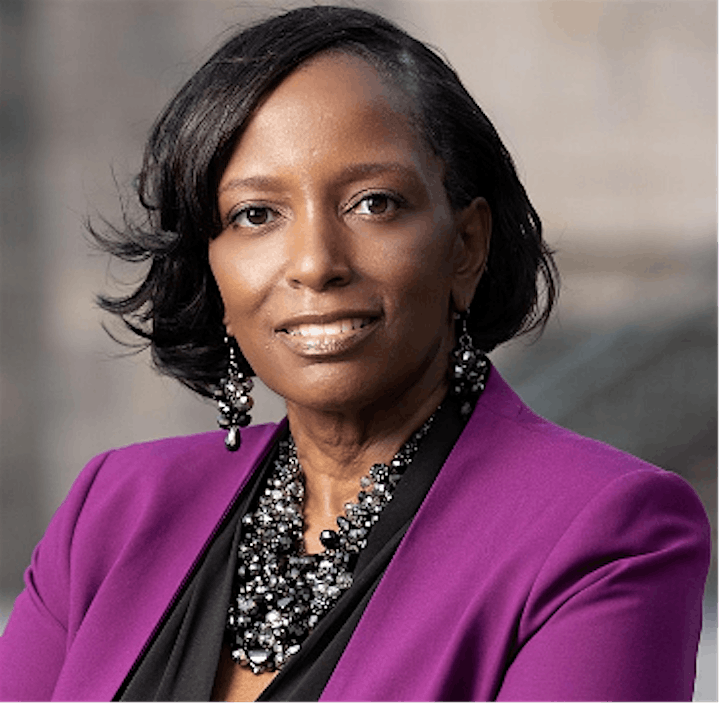 Dr. Shauna Moore Reynolds is a Licensed Clinical Professional Counselor-Supervisor (LCPC-S) in Maryland, a Licensed Professional Counselor (LPC) in Washington, D.C., a NBCC National Certified Counselor (NCC), and an Approved Clinical Supervisor (ACS). Dr. Shauna has served her community discussing the importance of mental health care and self-care. She holds positions as a Mental Health First Aid Facilitator, Red Cross Disaster Mental Health Volunteer and continues to be a source of support and mentorship for master's level mental health counseling interns, pre-licensed and post-licensed counselors. During Dr. Shauna's time of government services, she has held positions at the Texas Department of Health and Human Services, Texas Department of Protective and Regulatory Services, The Washington, D.C. Attorney Generals' Office, The United States Attorneys' Office, and The Department of Justice. Dr. Shauna's areas of research include Women's Issues, Anxiety, Depression, Crisis, Trauma, Post-Traumatic Stress, Sexual Assault and Domestic Violence.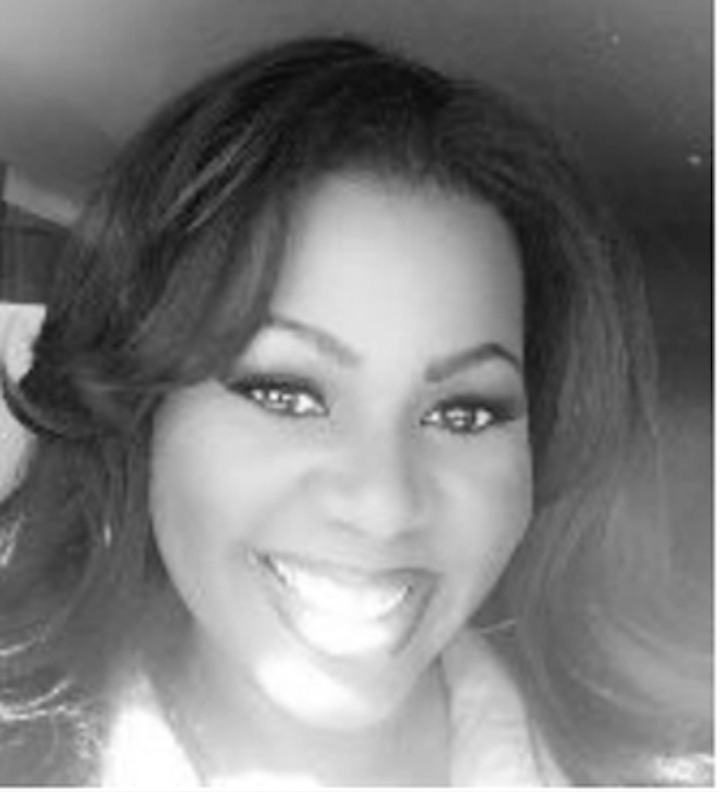 Cassandra T. Spann, M.A., achieved her Dual Bachelor's Degree in Psychology and Sociology in 2004 and her master's degree in Professional Counseling in 2007. Cassandra entered the field of mental health at a psychiatric center and then a residential substance abuse treatment facility in Atlanta, GA. Cassandra obtained her certification in Marriage & Family Therapy from Argosy University-Atlanta and served as a Biblical Counselor for an international ministry in the Atlanta area before starting her doctorate in Professional Counseling Psychology at Liberty University. In 2016, Cassandra chose to merge business and psychology by completing her doctorate through the doctoral program for Organizational Leadership Psychology at The Chicago School of Professional Psychology. After starting her own practice as a Success Strategist, Cassandra noticed the lack of visual representation of women of color in executive roles. Bothered by the disparity between races/ethnicities and genders, the success of African American/Black women leaders in the United States quickly became the focus of her dissertation research. Cassandra's primary concern now is assisting women of color in identifying the practical steps to achieving success. Cassandra is actively completing her dissertation as she eagerly awaits completion of her PhD in Organizational Leadership Psychology at the end of 2021.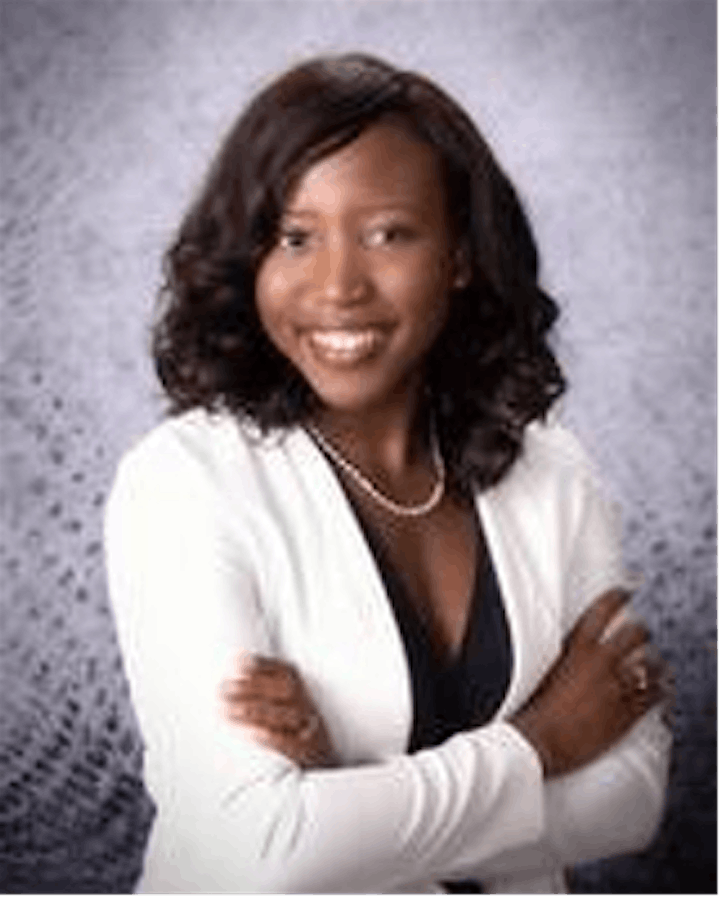 Breanna Coleman, M.S., received her Bachelor's Degree in Criminology and Criminal Justice at the University of Maryland, College Park and her Master's Degree in Clinical Mental Health Counseling from Johns Hopkins University in 2020. Breanna is currently a Licensed Graduate Professional Counselor in the state of Maryland and a National Certified Counselor. Using her experiences as a woman of color that navigated through academia, college sports, and government employment, Breanna regularly speaks out on building the self-esteem and self-worth of young adult women of color. Breanna's areas of interest include women's issues, social justice, crisis counseling, adolescents, anxiety management and adjustment disorders. Apart from performing duties as a Licensed Graduate Professional Counselor, Breanna is also employed as an Analyst with the Department of Justice and serves her community as a Youth Leader.
Panelists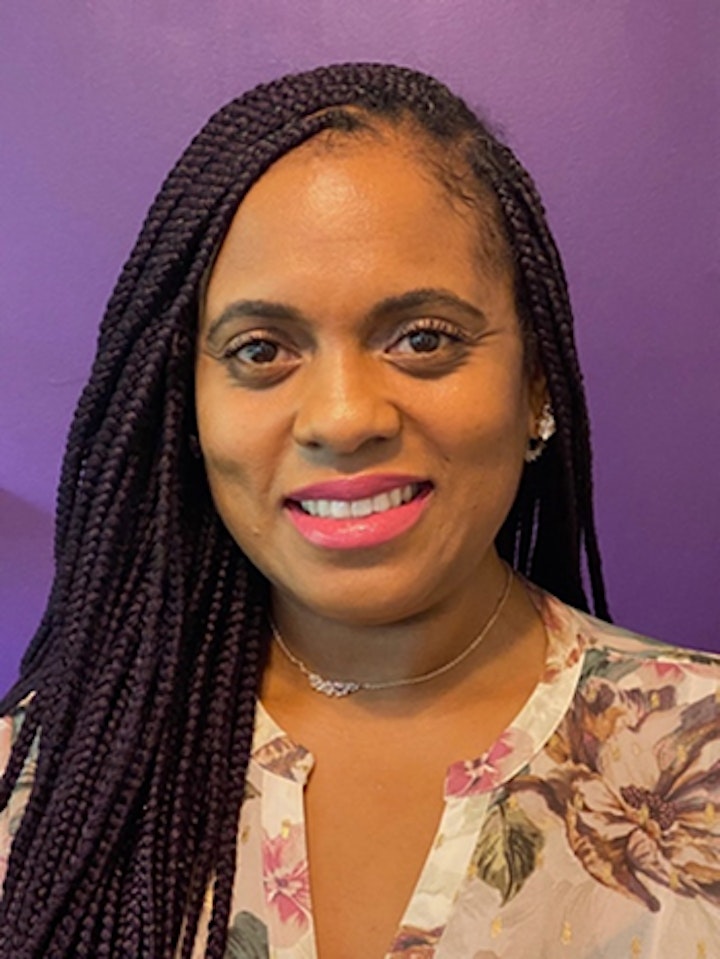 Veronica Wanzer, PhD, LCPC, aka, Dr. V, serves as an Assistant Professor teaching Diagnosis and Diversity in Spring 2022. Dr. V. is a native New Yorker and has served as a counselor and clinical supervisor in Maryland for ten+ years. In 2018, Dr. V graduated with a doctoral degree in Counselor Education and Supervision from Walden University. Her dissertation focused on counselor competence with gender diverse clients. Immediately following graduation, she continued her journey as a counselor educator teaching in both Online and traditional Master's-level counseling programs across the country, engaging with counseling students worldwide!
Dr. V's research interests include issues of social justice, counselor competence, and counselor professional identity. To disseminate this work, Dr. V presents at various counseling and interdisciplinary conferences on a yearly basis, including the American Counseling Association (ACA) and the Society for Sexual, Affectional, Intersex, and Gender Expansive Identities (SAIGE) national conferences. She is currently engaged in various innovative research, social change projects, and publication efforts focused on social change and counseling at an international level. She published her first peer-reviewed article in the Journal of LGBTQ Issues in Counseling. In 2020-2021, Dr. V's served as President of the Society for Sexual, Affectional, Intersex, and Gender Expansive Identities (SAIGE-MD), engaging in social change and service efforts to support the LGBTQ+ clinical community. In this role, Dr. V works with the SAIGE-MD board and members to move forward legislation and regulations that affirm and validate the existence and needs of the LGBTQ+ community in the realm of counseling.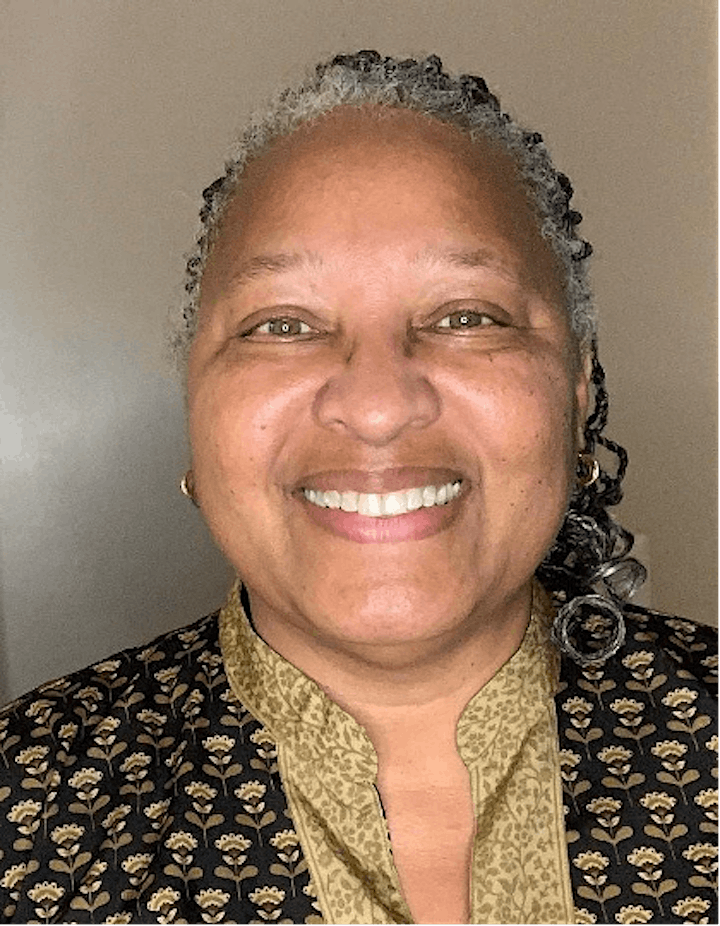 Dr. Renee Roman, Ph.D. is currently the Department Chair for both the Business Psychology Department and the International Psychology Department at The Chicago School of Professional Psychology in Washington, D.C. In this role she has supervisory and academic programmatic responsibility for one Master's degree and three PhD level programs (Masters in Industrial Organization Psychology; PhDs in Business Psychology, Organization Leadership, and International Psychology) where she mentors, instructs and facilitates students striving to achieve their higher education goals.
Dr. Roman has been a practicing professional in industrial organization and business-related psychology practices for over two decades. Additionally, she has extensive leadership experience, serving at the Senior Executive Service level in the Federal government for over a decade, as a military officer in the U.S. Navy and leading her own Executive Coaching and consulting practice specializing in leadership transitions.
Prior to her federal retirement in Nov 2017, Dr Roman, served as the Chief of Staff for the Defense Logistics Agency, where she was the senior leader responsible for the Agency's Diversity and Inclusion organization, policies and practices covering over 27,000 employees. Dr. Roman has also served as at the Deputy Associate Director in the Office of Personnel Management's Human Resources Services and as a senior internal consultant on numerous organization interventions focused on building high performing inclusive organizations.
Dr. Roman holds her doctorate degree in Industrial/Organization Psychology from Walden University; a Master's degree in Resourcing the National Security Strategy from the National Defense University, a Master's degree in Public Administration from Central Michigan University and a Bachelor of Science in Psychology from Howard University.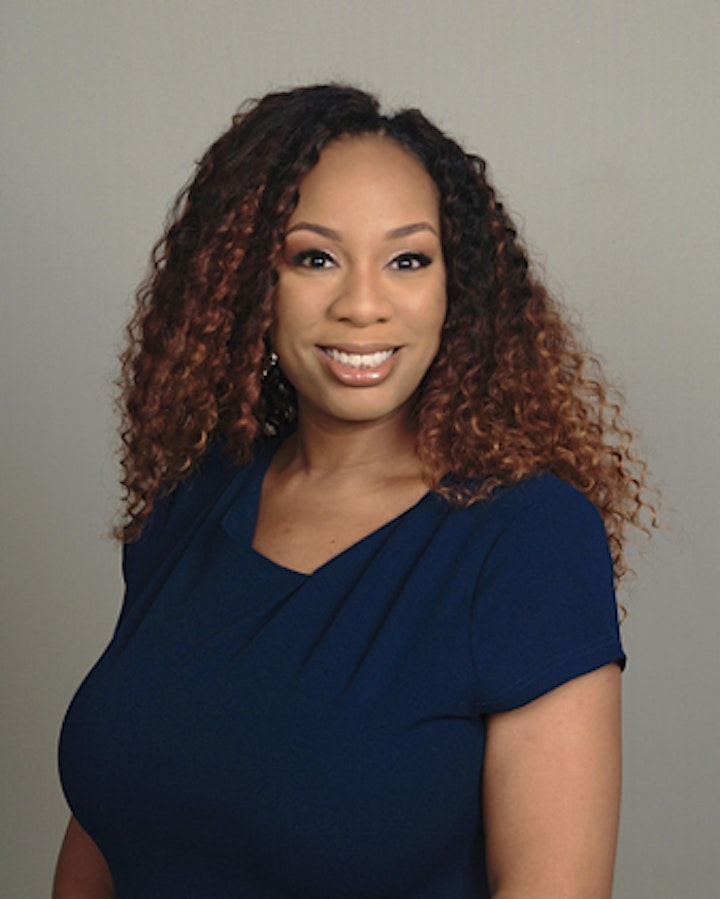 Angela Banks, M.Ed., LPCC-S is licensed clinical therapist, clinical supervisor, and behavioral health consultant. She has a master's degree in Clinical Mental Health Counseling from Cleveland State University and is a licensed professional clinical counselor in the state of Ohio.
Angela is also the owner and CEO of "The Clarity Couch," a private behavioral health practice that specializes in providing services to those that belong to historically marginalized communities. At "The Clarity Couch," Angela is known as "The Strong Friend's Therapist." She specializes in providing services to high performing and high achieving women, that have experienced past trauma and issues in their relationships. She also provides training and consultation to organizations and corporations that strive to improve workplace wellness practices and strengthen employee morale.
Angela has appeared in the media and has spoken at various conferences as an expert speaker on the psychological impact of racial trauma, and other behavioral health disparities, within both the Black community and other historically marginalized groups. She is passionate about reducing the stigma attached to mental health and educating the community on the importance of mental and emotional wellness.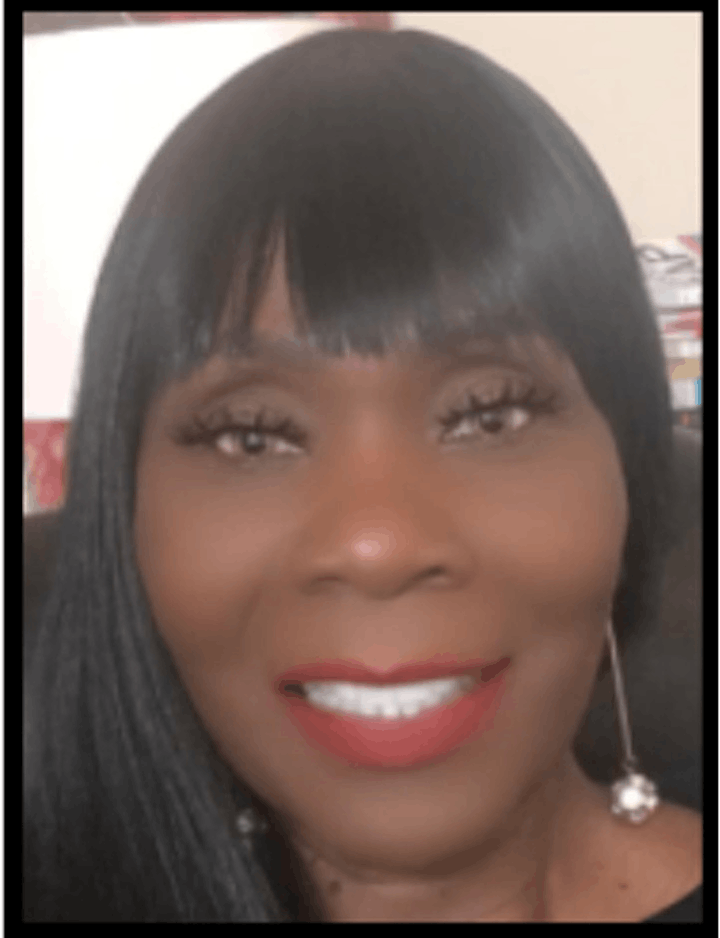 Cheryl Dandridge, Ph.D. Dr. Dandridge is the founder and board chair of Anchor for Life Youth Services serving youth in Texas and Ohio. She received her doctorate from the University of Houston in 2020. She is the President of eduGENIUS Urban Consulting LLC that provides training and consulting services to school board members and other education entities. Since 2012, she has served as an educator at a discipline alternative education program in the state of Texas. Committed to youth advocacy, Dr. Dandridge is a member of the Texas Appleseed Emerging Leaders Council and a volunteer for the Texas Department of Criminal Justice. Dr. Dandridge currently lives in Texas and enjoys dancing, traveling, and meeting new people.
Program Standards and Goals
This program meets APA's continuing education Standard 1.3: Program content focuses on topics related to psychological practice, education, or research other than application of psychological assessment and/or intervention methods that are supported by contemporary scholarship grounded in established research procedures.
This program meets APA's continuing education Goal 1: Program is relevant to psychological practice, education, and/or science.
References
Davis, D.R. & Maldonado, C. (2015). Shattering the glass ceiling: The leadership development of African American women in higher education. Advancing Women in Leadership, 35, 48-64.
Eansor, D.M. & Lafreniere, K.D. (2015). Occupational and mental health consequences of women's experiences of gender discrimination and negative workplace acts in the legal profession. Advancing Women in Leadership, 35, 204-213.
Flanagan, J. (2015). Gender and the workplace: The impact of stereotype threat on self-assessment of management skills of female business students. Advancing Women in Leadership, 35, 166-171.
Han, K., Park, S. & Kim, S. (2015). Superwoman syndrome of married, working women and health-related quality of life. Social Science Research Review, 31(2): 25.
Harts, Minda. (2019). Glass ceilings are not created equal: Confronting the barriers black women face in corporate America. Linkedin. Retrieved from: https://www.linkedin.com/pulse/glass-ceilings-arent-created-equal-confronting-barriers-minda-harts/.
Hudson, B. (2019). The true cost of being the boss! Superwoman schema. Journal of National Black Nurses' Association: JNBNA 30(2):44-51.
Knighton, J-S., Dogan, J., Hargons, C., & Stevens-Watkins, D. (2020) Superwoman Schema: a context for understanding psychological distress among middle-class African American women who perceive racial microaggressions. Ethnicity & Health. DOI: 10.1080/13557858.2020.1818695
Lundquist, B., Rubel, D. and Ng, K.‐M. (2020). Experiences of counselor education doctoral student mothers with young children. Counselor Education and Supervision, 59: 267-282.
San Diego Health Magazine. (2019). Do you have superwoman syndrome? Retrieved from: https://www.sandiegomagazine.com/guides/do-you-have-superwoman-syndrome/article_c4be7b5a-291d-5b19-bab3-c3f09421712b.html.
Sepand, V.C. (2015). The black ceiling: Barriers to career advancement for African American women in the US. Scripps Senior Theses: Paper 639. Retrieved from: http://scholarship.claremont.edu/scripps.
Suarez, Cyndi. (2021). What does it look like to support Women of Color to lead? Nonprofit Quarterly. Retrieved from: https://nonprofitquarterly.org/what-does-it-look-like-to-support-women-of-color-to-lead/.
Washington, Z., & Roberts, L. (2019). Women of Color get less support at work. Here's how managers can change that. Retrieved from: https://hbsp.harvard.edu/product/H04TQ9-PDF-ENG.
Woods-Giscombe, C., Allen, A., Black, A., Steed, T., Li, Y., & Lackey, C. (2019). The Giscombe superwoman schema questionnaire: Psychometric properties and associations with mental health and health behaviors in African American women. Issues in Mental Health Nursing, 40(8), 672-681.
Woods-Giscombe C.L., Carthron D., Robinson M., Devane-Johnson S., & Corbie-Smith G. (2016). Superwoman schema, stigma, spirituality, and (culturally) sensitive providers: Factors influencing mental health service utilization in African American women. Journal of Best Practices in Health Professions Diversity: Research, Education, and Policy, 9: 1124-1144.
Registration and Fees
Chicago School Faculty, Students, and Alumni: Free (Chicago School email required for free registration)
Community Members: $20.00
Potential Students Only (*No CEUs Provided*)
All funds raised through this workshop will benefit The Chicago School of Professional Psychology's Washington DC Campus Counseling Department Scholarship Program.
Refund Policy: 100% of tuition is refundable up to 48 hours before the program. Within 48 hours of the program, tuition is nonrefundable.
Continuing Education
Target Audience: Professionals from all mental health disciplines and graduate students from all mental health disciplines.
Psychologists. The Chicago School of Professional Psychology is committed to accessibility and non-discrimination in its continuing education activities. The Chicago School of Professional Psychology is also committed to conducting all activities in conformity with the American Psychological Association's Ethical Principles for Psychologists. Participants are asked to be aware of the need for privacy and confidentiality throughout the program. If program content becomes stressful, participants are encouraged to process these feelings during discussion periods. If participants have special needs, we will attempt to accommodate them. Please address questions, concerns and any complaints to [email protected]. There is no commercial support for this program nor are there any relationships between the CE Sponsor, presenting organization, presenter, program content, research, grants, or other funding that could reasonably be construed as conflicts of interest.
MFTs, LPCCs, and LCSWs. Course meets the qualifications for continuing education credit for MFTs, LPCCs, and/or LCSWs as required by the California Board of Behavioral Sciences. If you are licensed outside of California please check with your local licensing agency to determine if they will accept these CEUs. The Chicago School of Professional Psychology is approved by the California Board of Behavioral Sciences (BBS) to offer continuing education programming for MFTs, LPCCs, LEPs, and/or LCSWs. The Chicago School of Professional Psychology is an accredited or approved postsecondary institution that meets the requirements set forth in Sections 4980.54(f)(1), 4989.34, 4996.22(d)(1), or 4999.76(d) of the Code.
Participation Certificate. The Chicago School of Professional Psychology is able to provide students and other participants who simply wish to have documentation of their attendance at the program a participation certificate.
Non Psychologists. Most licensing boards accept Continuing Education Credits sponsored by the American Psychological Association but non-psychologists are recommended to consult with their specific state-licensing board to ensure that APA-sponsored CE is acceptable.
*Participants must attend 100% of the program, and pass a brief comprehension quiz, in order to obtain a Certificate of Attendance.
The Chicago School of Professional Psychology is approved by the American Psychological Association to sponsor continuing education for psychologists. The Chicago School of Professional Psychology, Washington DC Campus has been approved by NBCC as an Approved Continuing Education Provider, ACEP No. 3061. The Chicago School of Professional Psychology maintains responsibility for this program and its content.