Helping Clients and Families with the Coming Out Process
June 16, 2022 @ 1:00 pm

-

2:00 pm

EDT
Helping Clients and Families with the Coming Out Process
About this event
This webinar is being hosted on Zoom. The link to the Zoom meeting will be included in your order confirmation email from Eventbrite.
This live course offers 1 APA CE credits for Psychologists, 1 BBS California CEUs for Licensed Counselors, Social Workers or Marriage and Family Therapists, or 1 NBCC Clock Hours.
About This Event
This program will discuss the coming out stages as it relates to an individual in the family. The coming out process is a challenging time for the individual coming out as well as the family. This program will review the clinical approaches to help support the individual with the coming out process.
Family treatment and counseling can assist with providing support to the individual and family as they navigate through the process and stages of coming out for the LBGTQ+ family member. The approaches discussed will be to help the family adjust and understand the new dynamic of a LGBTQ+ family member.
Learning Objectives
At the completion of this program participants will be able to:
1. Identify the practical applications for working with families from a family therapy approach to the coming out process of LGBTQ+ family members.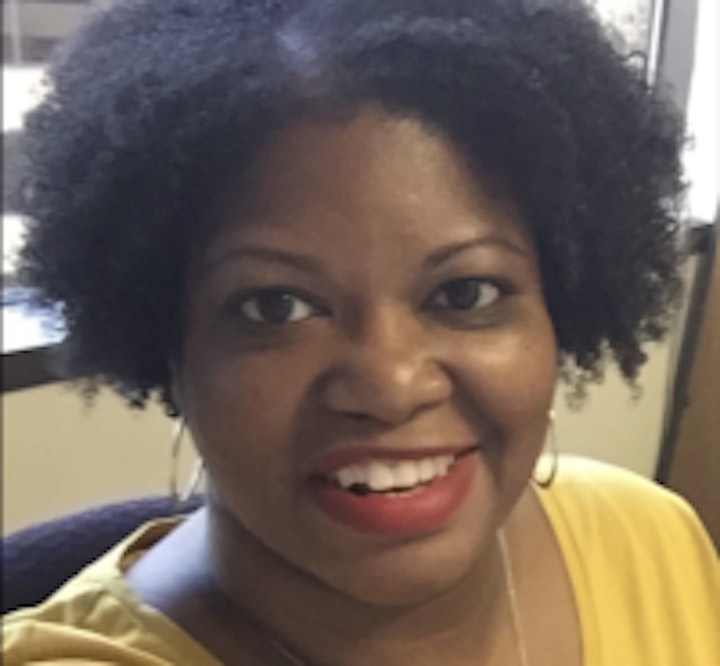 Dr. Pressley is an avid teacher to help her students develop their clinical skills. She is also in private practice which helps to enhance her classroom interpretation of knowledge for her students. Dr. Pressley has clinical experience with couples, families, addictions, individuals, military service members, and adolescents. She most recently complete EMDR training to continue to be effective as a therapist and to demonstrate to her students we all are live learners in this field. In her time away from teaching, she spends doing community service and traveling with family and friends.
Program Standards and Goals
This program meets APA's continuing education Standard 1.3: Program content focuses on topics related to psychological practice, education, or research other than application of psychological assessment and/or intervention methods that are supported by contemporary scholarship grounded in established research procedures.
This program meets APA's continuing education Goal 3: Program will allow psychologists to maintain, develop, and increase competencies in order to improve services to the public and enhance contributions to the profession.
References
Ali, & Lambie, G. W. (2019). Examining the Utility of Group Counseling for LGBTQ+ Young Adults in the Coming Out Process. The Journal for Specialists in Group Work, 44(1), 46–61. https://doi.org/10.1080/01933922.2018.1561775
Ginsbur, K. R. & Kinsman, S. B. (2014). Reaching teens: Strength-based communication strategies to build resilience and support healthy adolescent development. American Academy of Pediatrics.
Mills‐Koonce, Rehder, P. D., & McCurdy, A. L. (2018). The Significance of Parenting and Parent–Child Relationships for Sexual and Gender Minority Adolescents. Journal of Research on Adolescence, 28(3), 637–649. https://doi.org/10.1111/jora.12404
Registration and Fees
Chicago School Faculty, Students, and Alumni: Free (Chicago School email required for free registration)
Community Members: $10.00
Potential Students Only (*No CEUs Provided*)
All funds raised through this workshop will benefit The Chicago School of Professional Psychology's Washington DC Campus Counseling Department Scholarship Program.
Refund Policy: 100% of tuition is refundable up to 48 hours before the program. Within 48 hours of the program, tuition is nonrefundable.
Continuing Education
Target Audience: Professionals from all mental health disciplines and graduate students from all mental health disciplines.
Psychologists. The Chicago School of Professional Psychology is committed to accessibility and non-discrimination in its continuing education activities. The Chicago School of Professional Psychology is also committed to conducting all activities in conformity with the American Psychological Association's Ethical Principles for Psychologists. Participants are asked to be aware of the need for privacy and confidentiality throughout the program. If program content becomes stressful, participants are encouraged to process these feelings during discussion periods. If participants have special needs, we will attempt to accommodate them. Please address questions, concerns and any complaints to Office of Continuing Education at [email protected]. There is no commercial support for this program nor are there any relationships between the CE Sponsor, presenting organization, presenter, program content, research, grants, or other funding that could reasonably be construed as conflicts of interest.
MFTs, LPCCs, and LCSWs. Course meets the qualifications for continuing education credit for MFTs, LPCCs, and/or LCSWs as required by the California Board of Behavioral Sciences. If you are licensed outside of California please check with your local licensing agency to determine if they will accept these CEUs. The Chicago School of Professional Psychology is approved by the California Board of Behavioral Sciences (BBS) to offer continuing education programming for MFTs, LPCCs, LEPs, and/or LCSWs. The Chicago School of Professional Psychology is an accredited or approved postsecondary institution that meets the requirements set forth in Sections 4980.54(f)(1), 4989.34, 4996.22(d)(1), or 4999.76(d) of the Code.
Participation Certificate. The Chicago School of Professional Psychology is able to provide students and other participants who simply wish to have documentation of their attendance at the program a participation certificate.
Non Psychologists. Most licensing boards accept Continuing Education Credits sponsored by the American Psychological Association but non-psychologists are recommended to consult with their specific state-licensing board to ensure that APA-sponsored CE is acceptable.
Participants must attend 100% of the program, and pass a brief comprehension quiz, in order to obtain a Certificate of Attendance.
The Chicago School of Professional Psychology is approved by the American Psychological Association to sponsor continuing education for psychologists. The Chicago School of Professional Psychology, Washington DC Campus has been approved by NBCC as an Approved Continuing Education Provider, ACEP No. 3061. The Chicago School of Professional Psychology maintains responsibility for this program and its content.