A Look at Trauma Through the Eyes of Domestic Violence
October 21, 2021 @ 5:00 pm

-

6:30 pm

CDT
Presented by The Institute for Professional and Continuing Studies
This webinar is being hosted on Zoom. The link to the Zoom meeting will be included in your order confirmation email from Eventbrite.
This live course offers 1.5 APA CE credits for Psychologists, 1.5 BBS California CEUs for Licensed Counselors, Social Workers or Marriage and Family Therapists, or 1.5 NBCC Clock Hour.
About This Event
This session will provide participants with an opportunity to learn the impact of community-based interventions on trauma, resiliency, and misperceptions around domestic violence from a cultural perspective (African American Community-Based Bystander Prevention Education Program).
Community members, faith leaders, and congregates were trained on identifying and addressing domestic violence. Victims of domestic violence engaged in a self-help circle (Sistahs With Voices) designed to promote authentic healing, transformative, and healing. During this presentation data will be shared that demonstrates how these interventions improved domestic violence identification and management in faith based and community settings.
Learning Objectives
At the completion of this program participants:
1) will acquire knowledge of community-based interventions that can be applied to increase awareness of trauma, resiliency, and misperceptions of domestic violence from a cultural perspective.
Speakers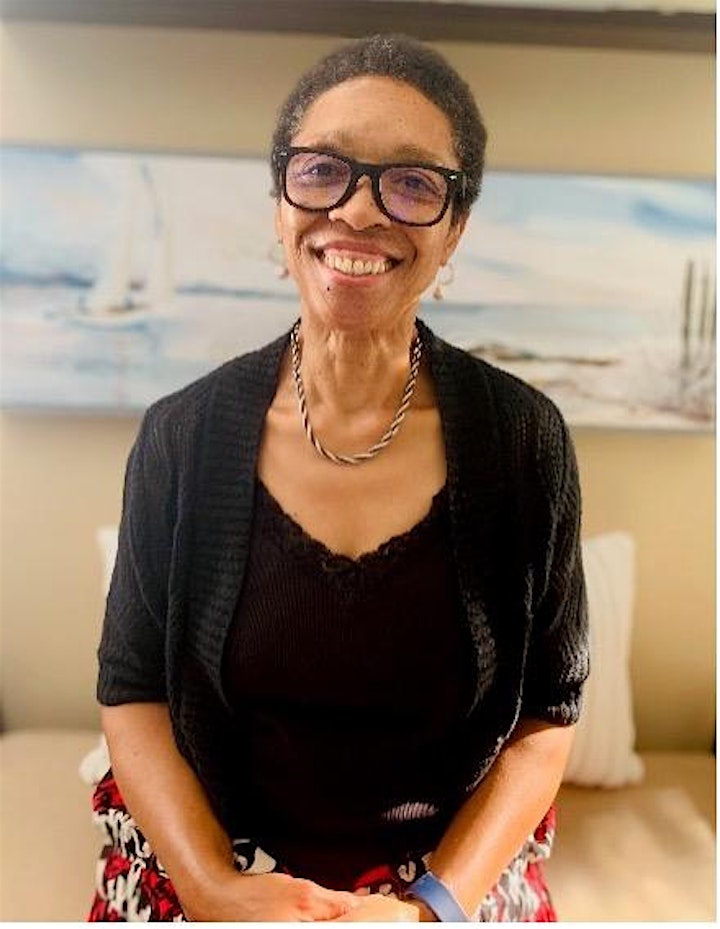 Dr. Tracy O. Garrett holds a dual doctorate in Clinical and Industrial/Organizational Psychology from the California School of Professional Psychology. Dr. Garrett is the former Chair of the Psychology and Counseling Program and is the BA/MA Psychology and Counseling program coordinator. Dr. Garrett has been a member of the Goddard Community since July 2001 and has served as Faculty Council Chair and has been a participant in various college-wide committees. In terms of interests, Dr. Garrett is a part of the Human and Animal Interaction Concentration and is a Queen Mother in the Bogyawe Village in Ghana West Africa where she serves as the Development Chair and is focused on Global Mental Health. Dr. Garrett also works at a human services firm in Washington, D.C. where she is responsible for Clinical and Organizational Development and Performance and Quality Improvement. Dr. Garrett is a licensed psychologist who has over 30 years of experience in the field of mental health. She has worked in a variety of clinical, school, government, and community settings. She has been an independent consultant in the Washington Metropolitan Area for more than 20 years where she has provided training in schools, government agencies, non-profits, for profits, churches, and professional organizations.
Dr. Garrett's community activism began in earnest a decade ago when it was clear that the neighborhood where she lives was being inundated with zoning practices that were incompatible with a rural community. She has taken her work with community activism in a direction that will empower ordinary citizens to be empowered to fight for the right to environmental justice and equity. She is an Evaluator for the Office of Domestic Violence Project: African American Community Based Bystander Prevention Education Program. Dr. Garrett is a Life Member of the Association of Black Psychologists, The National Association for The Advancement of Colored People, Tuskegee Airmen Incorporated, and the American Association for Retired Persons. In her spare time, Dr. Garrett enjoys traveling, reading, playing tennis, singing on the church choir, signing in the Signs of Praise Choir and being with family and friends.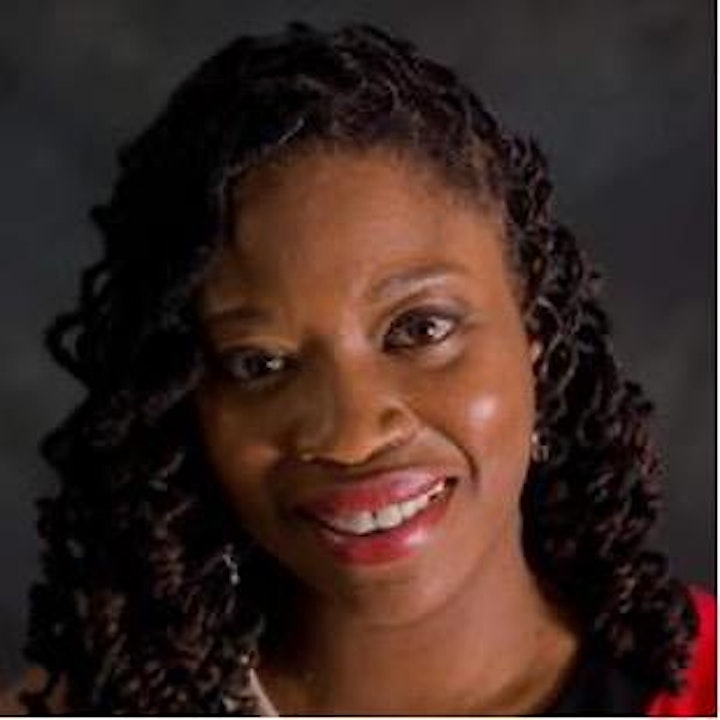 Evette Clarke graduated from the University of Baltimore in 1997 where she earned a Master of Science Degree in Counseling Psychology. She spent her undergraduate years at Wesleyan University in Middletown, CT. where she earned a Bachelor of Arts Degree in Psychology and Sociology. Throughout the past 22 years at Progressive Life Center, Inc, Mrs. Clarke served in the capacity of Clinical Supervisor, Program Director, and is the Regional Director of the Prince George's County Office. She is currently the Program Director for the Kinship Care Program and the African American Domestic Violence Faith-Based Training Initiative. She is a licensed minister at TFC Development Center, the wife to a wonderful, supportive husband and mother of two college students.
Program Standards and Goals
This program meets APA's continuing education Standard 1.1: Program content focuses on application of psychological assessment and/or intervention methods that have overall consistent and credible empirical support in the contemporary peer reviewed scientific literature beyond those publications and other types of communications devoted primarily to the promotion of the approach.
This program meets APA's continuing education Goal 3: Program will allow psychologists to maintain, develop, and increase competencies in order to improve services to the public and enhance contributions to the profession.
References
Bent-Goodley, T.B. (2013). Domestic violence fatality reviews and the African American community. Homicide Studies, 17, 375-390.
Jenkins, E.J. (2020). Community insights on domestic violence among African Americans. Journal Of Aggression, Maltreatment & Trauma. Advance online publication. https://doi.org/10.1080/10926771.2020.1725207
Jones, N. and Thorpe, C.W. (2016). Domestic violence and the impacts on African American women: A brief overview on race, class, and root causes in the United States. The Journal of Multicultural Society, 7, 22-36.
Registration and Fees
Chicago School Faculty, Students, and Alumni: Free (Chicago School email required for free registration)
Community Members: $15.00
Potential Students Only (*No CEUs Provided*)
All funds raised through this workshop will benefit The Chicago School of Professional Psychology's Washington DC Campus Counseling Department Scholarship Program.
Refund Policy: 100% of tuition is refundable up to 48 hours before the program. Within 48 hours of the program, tuition is nonrefundable.
Continuing Education
Target Audience: Professionals from all mental health disciplines and graduate students from all mental health disciplines.
Psychologists. The Chicago School of Professional Psychology is committed to accessibility and non-discrimination in its continuing education activities. The Chicago School of Professional Psychology is also committed to conducting all activities in conformity with the American Psychological Association's Ethical Principles for Psychologists. Participants are asked to be aware of the need for privacy and confidentiality throughout the program. If program content becomes stressful, participants are encouraged to process these feelings during discussion periods. If participants have special needs, we will attempt to accommodate them. Please address questions, concerns and any complaints to Danielle Bohrer at 312-467-2364. There is no commercial support for this program nor are there any relationships between the CE Sponsor, presenting organization, presenter, program content, research, grants, or other funding that could reasonably be construed as conflicts of interest.
MFTs, LPCCs, and LCSWs. Course meets the qualifications for continuing education credit for MFTs, LPCCs, and/or LCSWs as required by the California Board of Behavioral Sciences. If you are licensed outside of California please check with your local licensing agency to determine if they will accept these CEUs. The Chicago School of Professional Psychology is approved by the California Board of Behavioral Sciences (BBS) to offer continuing education programming for MFTs, LPCCs, LEPs, and/or LCSWs. The Chicago School of Professional Psychology is an accredited or approved postsecondary institution that meets the requirements set forth in Sections 4980.54(f)(1), 4989.34, 4996.22(d)(1), or 4999.76(d) of the Code.
Participation Certificate. The Chicago School of Professional Psychology is able to provide students and other participants who simply wish to have documentation of their attendance at the program a participation certificate.
Non Psychologists. Most licensing boards accept Continuing Education Credits sponsored by the American Psychological Association but non-psychologists are recommended to consult with their specific state-licensing board to ensure that APA-sponsored CE is acceptable.
*Participants must attend 100% of the program, and pass a brief comprehension quiz, in order to obtain a Certificate of Attendance.
The Chicago School of Professional Psychology is approved by the American Psychological Association to sponsor continuing education for psychologists. The Chicago School of Professional Psychology, Washington DC Campus has been approved by NBCC as an Approved Continuing Education Provider, ACEP No. 3061. The Chicago School of Professional Psychology maintains responsibility for this program and its content.