Understanding Opioid Use Disorder within the LGBTQ+ Community
June 24, 2022 @ 11:00 am

-

12:30 pm

EDT
Understanding Opioid Use Disorder within the LGBTQ+ Community
About this event
This webinar is being hosted on Zoom. The link to the Zoom meeting will be included in your order confirmation email from Eventbrite.
This live course offers 1.5 APA CE credits for Psychologists, 1.5 BBS California CEUs for Licensed Counselors, Social Workers or Marriage and Family Therapists, or 1.5 NBCC Clock Hours.
About This Event
Opioid use disorder has reached an alarming rate in the United States. As more and more people struggle with opioids, it is important for behavioral healthcare workers to understand how to best support people in need, specifically, members of the lesbian, gay, bisexual, transgender, and queer (LGBTQ+) community who struggle with opioid use.
LGBTQ+ individuals are disproportionately affected by substance use disorders, inclusive of the opioid epidemic. This presentation will highlight the impact that opioid use disorder has on the LGBTQ+ community, best practices, trauma-informed care, and behavioral health integration into primary care. Participants will engage in practical skill application using case examples.
Learning Objectives
At the completion of this program participants will be able to:
1. Identify the implications of opioid used disorder for the LGBTQ+ community.
2. Identify and distinguish the unique differences and considerations within the LGBTQ+ community.
3. Apply their working knowledge best practices for working with affectional and gender diverse individuals who have opioid use disorder.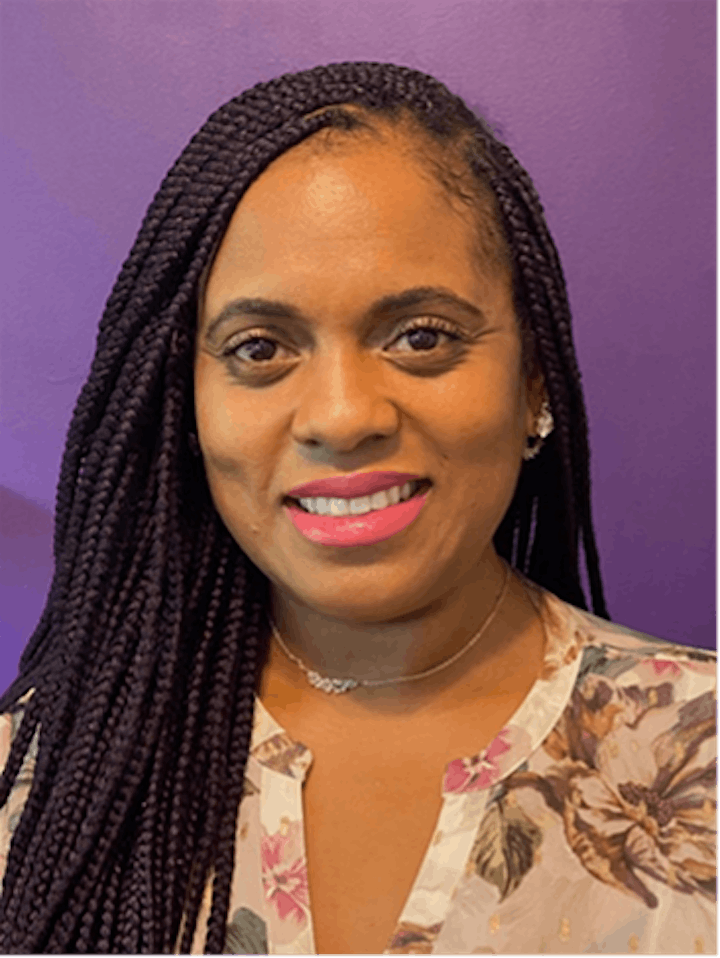 Speakers:
Dr. Veronica M. Wanzer, aka, Dr. V, a native New Yorker, has served as a counselor and clinical supervisor in Maryland for ten+ years. In 2018, Dr. V graduated with a doctoral degree in Counselor Education and Supervision from Walden University. Her dissertation focused on counselor competence with gender diverse clients. Immediately following graduation, she continued her journey as a counselor educator teaching in both Online and traditional Master's-level counseling programs across the country, engaging with counseling students worldwide! Dr. V's research interests include issues of social justice, counselor competence, and counselor professional identity. To disseminate this work, Dr. V presents at various counseling and interdisciplinary conferences on a yearly basis, including the American Counseling Association (ACA) and the Society for Sexual, Affectional, Intersex, and Gender Expansive Identities national conferences. She is currently engaged in various innovative research, social change projects, and publication efforts focused on social change and counseling at an international level. She published her first peer-reviewed article in the Journal of LGBTQ Issues in Counseling. In 2020-2021, Dr. V's served as President of the Society for Sexual, Affectional, Intersex, and Gender Expansive Identities, engaging in social change and service efforts to support the LGBTQ+ clinical community. In this role, Dr. V works with the SAIGE-MD board and members to move forward legislation and regulations that affirm and validate the existence and needs of the LGBTQ+ community in the realm of counseling.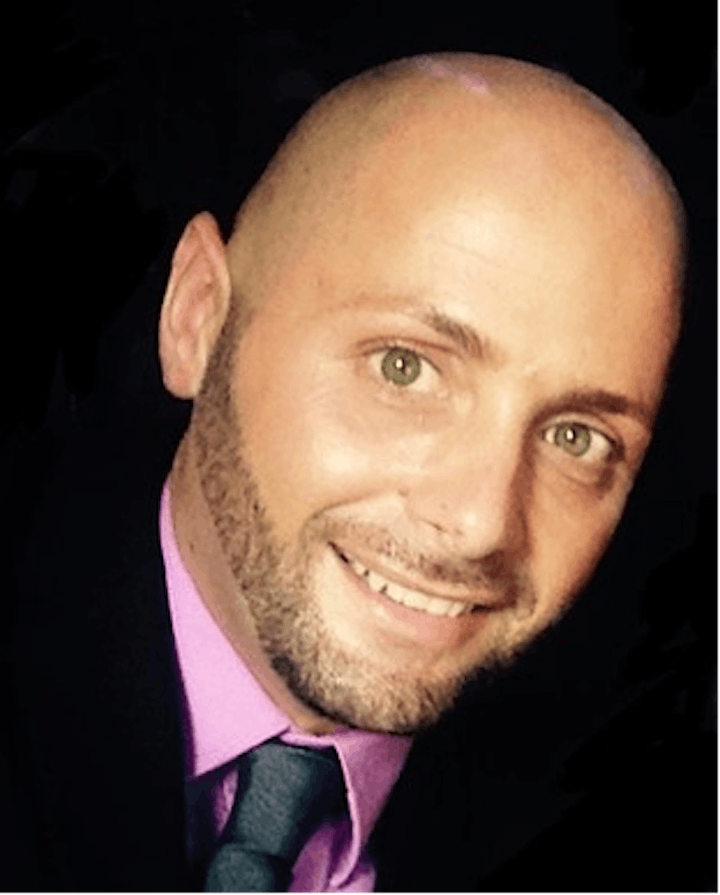 Dr. Zazzarino is an assistant professor at Rutgers University in the Department of Psychiatric Rehabilitation and Counseling Professions where he is core faculty in the master's program in Rehabilitation Counseling and the doctoral program in Psychiatric Rehabilitation. Additionally, Dr. Zazzarino is the field experience coordinator for the Counselor Education and Supervision track. Dr. Zazzarino is actively presenting at local, state, national, and international conferences related to affectional and gender identity; multiculturalism; psychiatric rehabilitation methods; counseling services; substance use disorders; housing; and supervision practices. Furthermore, Dr. Zazzarino has an extensive clinical history providing supportive services to adults with a serious mental illness living in supported housing agencies and continues to conduct clinical work today. Dr. Zazzarino provides group therapy for adolescents and adults at an intensive outpatient program, outpatient counseling services at his private practice, and clinical supervision for counselors who need supervised clinical hours in New Jersey.
References
Ağaçhanlı, R., Alnıak, İ., & Evren, C. (2018). Sexual Dysfunctions are Predicted by Childhood Sexual Abuse in Women with Opioid Use Disorder. Substance Use & Misuse, 53(13), 2184–2189. https://doi.org/10.1080/10826084.2018.1461228
American Psychiatric Association. (2013). Diagnostic and statistical manual of mental disorders (5th ed.). Arlington, VA: Author.
Barbosa-Leiker, C., McPherson, S., Layton, M. E., Burduli, E., Roll, J. M., & Ling, W. (2018). Sex differences in opioid use and medical issues during buprenorphine/naloxone treatment. American Journal of Drug & Alcohol Abuse, 44(4), 488-496. https://doi.org/10.1080/00952990.2018.1458234
Campbell, A. N. C., Barbosa, L. C., Hatch, M. M., Mennenga, S. E., Pavlicova, M., Scodes, J., Saraiya, T., Mitchell, S. G., Rotrosen, J., Novo, P., Nunes, E. V., Greenfield, S. F., Barbosa-Leiker, C., & Hatch-Maillette, M. (2018). Gender differences in demographic and clinical characteristics of patients with opioid use disorder entering a comparative effectiveness medication trial. American Journal on Addictions, 27(6), 465–470. https://doi.org/10.1111/ajad.12784
Huhn, A. S., Berry, M. S., & Dunn, K. E. (2019). Review: Sex-Based Differences in Treatment Outcomes for Persons With Opioid Use Disorder. American Journal on Addictions, 28(4), 246–261. https://doi.org/10.1111/ajad.12921
Lawson, K. M., Back, S. E., Hartwell, K. J., Maria, M. M., & Brady, K. T. (2013). A Comparison of Trauma Profiles among Individuals with Prescription Opioid, Nicotine, or Cocaine Dependence. American Journal on Addictions, 22(2), 127–131. https://doi.org/10.1111/j.1521-0391.2013.00319.x
National Institute on Drug Abuse. (2019). Opioids: Brief description. https://www.drugabuse.gov/drugs-abuse/opioids
National LGBT Health Education Center. (2018). Addressing opioid use disorder among LGBTQ populations. https://www.lgbthealtheducation.org/wp-content/uploads/2018/06/OpioidUseAmongLGBTQPopulations.pdf
Peck, K. R., Schumacher, J. A., Stasiewicz, P. R., & Coffey, S. F. (2018). Adults with Comorbid Posttraumatic Stress Disorder, Alcohol Use Disorder, and Opioid Use Disorder: The Effectiveness of Modified Prolonged Exposure. Journal of Traumatic Stress, 31(3), 373–382. https://doi.org/10.1002/jts.22291
Turner, A. N., Maierhofer, C., Funderburg, N. T., Snyder, B., Small, K., Clark, J., Bazan, J. A., Kwiek, N. C., & Kwiek, J. J. (2016). High levels of self-reported prescription opioid use by HIV-positive individuals. AIDS Care, 28(12), 1559–1565. https://doi.org/10.1080/09540121.2016.1198746
Voisin, D. R., Hotton, A. L., & Schneider, J. A. (2017). The relationship between life stressors and drug and sexual behaviors among a population-based sample of young Black men who have sex with men in Chicago. AIDS Care, 29(5), 545–551. https://doi.org/10.1080/09540121.2016.1224303
Registration and Fees
Chicago School Faculty, Students, and Alumni: Free (Chicago School email required for free registration)
Community Members: $15.00
Potential Students Only (*No CEUs Provided*)
All funds raised through this workshop will benefit The Chicago School of Professional Psychology's Washington DC Campus Counseling Department Scholarship Program.
Refund Policy: 100% of tuition is refundable up to 48 hours before the program. Within 48 hours of the program, tuition is nonrefundable.
Continuing Education
Target Audience: Professionals from all mental health disciplines and graduate students from all mental health disciplines.
Psychologists. The Chicago School of Professional Psychology is committed to accessibility and non-discrimination in its continuing education activities. The Chicago School of Professional Psychology is also committed to conducting all activities in conformity with the American Psychological Association's Ethical Principles for Psychologists. Participants are asked to be aware of the need for privacy and confidentiality throughout the program. If program content becomes stressful, participants are encouraged to process these feelings during discussion periods. If participants have special needs, we will attempt to accommodate them. There is no commercial support for this program nor are there any relationships between the CE Sponsor, presenting organization, presenter, program content, research, grants, or other funding that could reasonably be construed as conflicts of interest.
MFTs, LPCCs, and LCSWs. Course meets the qualifications for continuing education credit for MFTs, LPCCs, and/or LCSWs as required by the California Board of Behavioral Sciences. If you are licensed outside of California please check with your local licensing agency to determine if they will accept these CEUs. The Chicago School of Professional Psychology is approved by the California Board of Behavioral Sciences (BBS) to offer continuing education programming for MFTs, LPCCs, LEPs, and/or LCSWs. The Chicago School of Professional Psychology is an accredited or approved postsecondary institution that meets the requirements set forth in Sections 4980.54(f)(1), 4989.34, 4996.22(d)(1), or 4999.76(d) of the Code.
Participation Certificate. The Chicago School of Professional Psychology is able to provide students and other participants who simply wish to have documentation of their attendance at the program a participation certificate.
Non Psychologists. Most licensing boards accept Continuing Education Credits sponsored by the American Psychological Association but non-psychologists are recommended to consult with their specific state-licensing board to ensure that APA-sponsored CE is acceptable.
Participants must attend 100% of the program, and pass a brief comprehension quiz, in order to obtain a Certificate of Attendance.
The Chicago School of Professional Psychology is approved by the American Psychological Association to sponsor continuing education for psychologists. The Chicago School of Professional Psychology, Washington DC Campus has been approved by NBCC as an Approved Continuing Education Provider, ACEP No. 3061. The Chicago School of Professional Psychology maintains responsibility for this program and its content.