Two Fights at Once: Balancing the Pain of Social Injustice During a Time…
October 28, 2020 @ 1:00 pm

-

2:00 pm

CDT
Presented by The Institute for Professional and Continuing Studies
Two Fights at Once: Balancing the Pain of Social Injustice During a Time of Global Pandemic

Wednesday October 28, 2020

1:00pm-2:00pm ET

Event held online via Zoom Link, link to access provided upon registration
.
This program, when attended in its entirety, offers 1.0 CE for Psychologists and 1 BBS California CEU for LMFTs, LPCC's and LCSW's.
Workshop Description:
As counselors, we are not only processing our own pain due to Social Injustice and the Global Pandemic, we are also dealing with the pain of the clients and communities that we serve. Since March of 2020, many of us in the mental health field have been stretched to the limit trying to serve as many clients as possible while also finding ways to address our own issues of pain, stress, lack of work life balance, and lack of self-care.
In this presentation, Dr. Moore Reynolds and Clinical Mental Health Counseling student, Breanna Coleman, will assist mental health providers in finding "Balance" in their personal lives and with the clients that they serve.
Learning Objectives:
By the end of the program participants will be able to:
1. Identify their level of stress using stress inventories which explores the areas of our cognitive, emotional, behavioral, spiritual, interpersonal, and physical selves.
2. Identify stress management techniques that will create balance in the lives of mental health professionals.
3. Identify tools to continue to create balance as we continue to serve our clients through these times of Social Injustice and the Pandemic.
Professional Bio of Presenters:

Dr. Shauna Moore Reynolds is a Licensed Clinical Professional Counselor-Supervisor (LCPC-S) in Maryland, a Licensed Professional Counselor (LPC) in Washington, D.C., a NBCC National Certified Counselor (NCC), and an Approved Clinical Supervisor (ACS). Dr. Shauna has served her community discussing the importance of mental health care and self-care. She holds positions as a Mental Health First Aid Facilitator, Red Cross Disaster Mental Health Volunteer and continues to be a source of support and mentorship for master's level mental health counseling interns, pre-licensed and post-licensed counselors. During Dr. Shauna's time of government services, she has held positions at the Texas Department of Health and Human Services, Texas Department of Protective and Regulatory Services, The Washington, D.C. Attorney Generals' Office, The United States Attorneys' Office, and The Department of Justice. Currently, Dr. Shauna is the owner and Executive Director of SMR Counseling Services, located in Maryland. Dr. Shauna's areas of research include: Anxiety, Depression, Crisis, Trauma, Post-Traumatic Stress, Sexual Assault and Domestic Violence.
Breanna Coleman, B.A. is a Clinical Mental Health Counseling Masters Candidate at Johns Hopkins University in Baltimore, Maryland. In the Spring of 2018, Breanna completed her undergraduate degree in Criminology and Criminal Justice at the University of Maryland, College Park. Using her experiences as a collegiate athlete in accordance with her background in criminology and psychology, Breanna completed a grant proposal in the honors criminology fellowship program that explored the clinical significance of sports on improving the mental health of adolescents in the state of Maryland. Breanna's areas of counseling interest include social justice, crisis counseling, adolescents, anxiety management and adjustment disorders. Apart from her studies, Breanna is employed as an Analyst with the Department of Justice and serves her community as a Youth Leader.
Program Standards and Goals:
This program meets APA's continuing education Standard 1.3: Program content focuses on topics related to psychological practice, education, or research other than application of psychological assessment and/or intervention methods that are supported by contemporary scholarship grounded in established research procedures.
This program meets APA's continuing education Goal 1: Program is relevant to psychological practice, education, and/or science.
References:

American Counseling Association Taskforce. (n.d.). Stress reaction inventory. Retrieved from http://www.counseling.org/wellness_taskforce/PDF/ACA_taskforce _stressreaction.pdf
Clay, R. (2020). Are you experiencing compassion fatigue? American Psychological Association. Retrieved from https://www.apa.org/topics/covid-19/compassion-fatigue
Clay, R. (2018). Are you burned out? Monitor on Psychology 49(2), 30. Retrieved from https://www.apa.org/monitor/2018/02/ce-corner
Remley Jr., T. & Herlihy, B. (2020). Ethical, legal, and professional issues in counseling. Pearson Education, Inc.
Skovholt, T.M., & Trotter-Mathison, M. (2016). The resilient practitioner: Burnout and compassion fatigue prevention and self-care strategies for the helping professions (3rd ed.). Routledge.
Thomas, D. A. & Schmuldt, L. (2011). Creatively training wellness-minded counselors. Retrieved from https://www.counseling.org/knowledge-center/vistas/by-subject2/vistas-education-andsupervision/docs/default-source/vistas/vistas_2012_article_20
Continuing Education:

Target Audience: Professionals from all mental health disciplines and graduate students from all mental health disciplines.
Psychologists. The Chicago School of Professional Psychology is committed to accessibility and non-discrimination in its continuing education activities. The Chicago School of Professional Psychology is also committed to conducting all activities in conformity with the American Psychological Association's Ethical Principles for Psychologists. Participants are asked to be aware of the need for privacy and confidentiality throughout the program. If program content becomes stressful, participants are encouraged to process these feelings during discussion periods. If participants have special needs, we will attempt to accommodate them. Please address questions, concerns and any complaints to Danielle Bohrer at 312-467-2364. There is no commercial support for this program nor are there any relationships between the CE Sponsor, presenting organization, presenter, program content, research, grants, or other funding that could reasonably be construed as conflicts of interest.
MFTs, LPCCs, and LCSWs. Course meets the qualifications for continuing education credit for MFTs, LPCCs, and/or LCSWs as required by the California Board of Behavioral Sciences. If you are licensed outside of California please check with your local licensing agency to determine if they will accept these CEUs. The Chicago School of Professional Psychology is approved by the California Board of Behavioral Sciences (BBS) to offer continuing education programming for MFTs, LPCCs, LEPs, and/or LCSWs. The Chicago School of Professional Psychology is an accredited or approved postsecondary institution that meets the requirements set forth in Sections 4980.54(f)(1), 4989.34, 4996.22(d)(1), or 4999.76(d) of the Code.
Participation Certificate. The Chicago School of Professional Psychology is able to provide students and other participants who simply wish to have documentation of their attendance at the program a participation certificate.
Non Psychologists. Most licensing boards accept Continuing Education Credits sponsored by the American Psychological Association but non-psychologists are recommended to consult with their specific state-licensing board to ensure that APA-sponsored CE is acceptable.
*Participants must attend 100% of the program, and pass a brief comprehension quiz, in order to obtain a Certificate of Attendance.
The Chicago School of Professional Psychology is approved by the American Psychological Association to sponsor continuing education for psychologists. The Chicago School of Professional Psychology, Washington DC Campus has been approved by NBCC as an Approved Continuing Education Provider, ACEP No. 3061. The Chicago School of Professional Psychology maintains responsibility for this program and its content. In order to receive CE credit for this program, participants must participate in the live webinar session.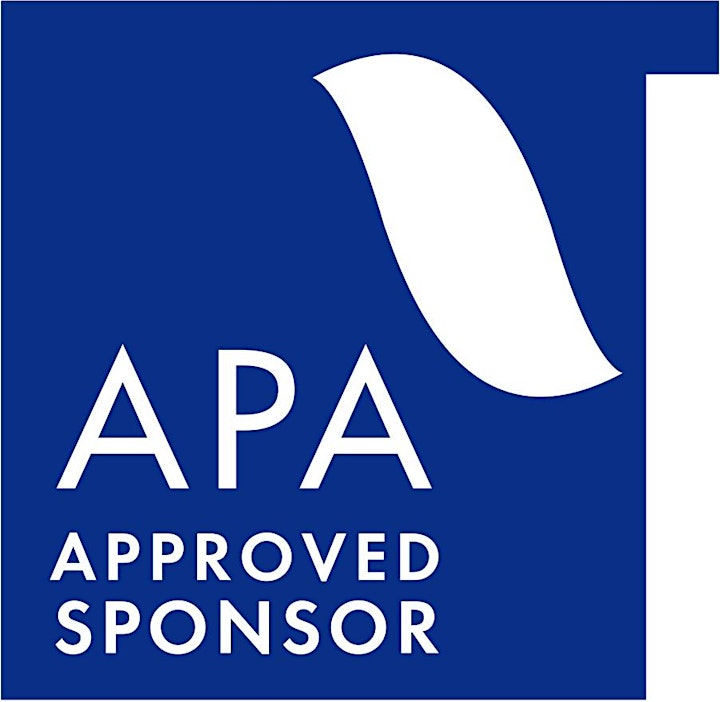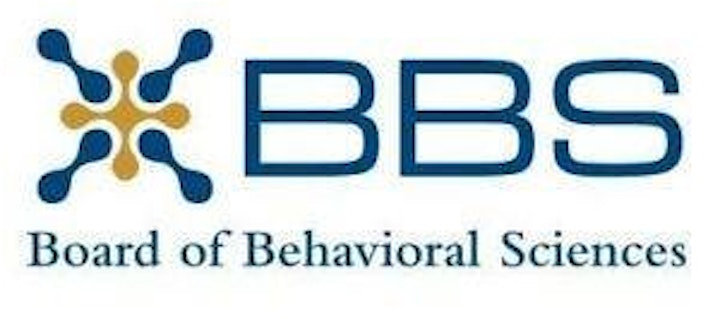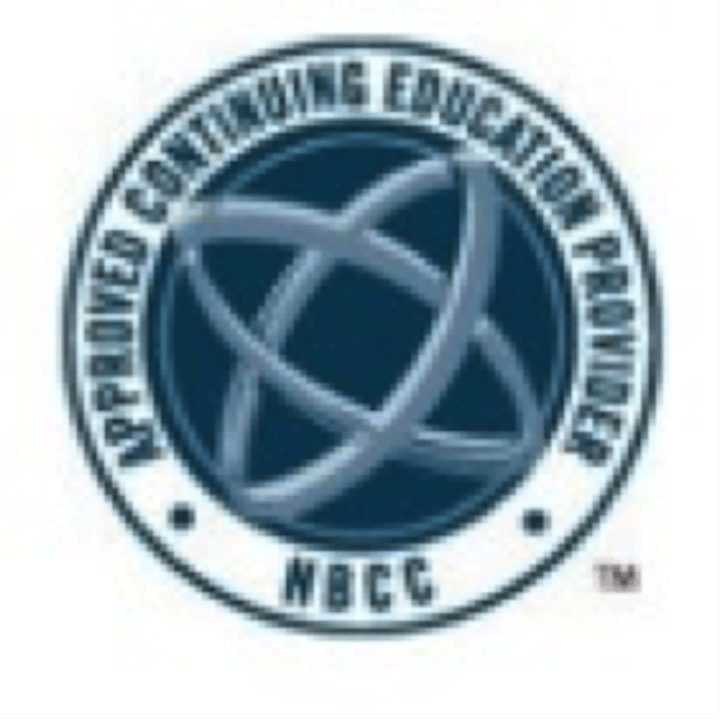 Details
Date:

October 28, 2020

Time:

1:00 pm - 2:00 pm

CDT

Event Category:

Event Tags:

APA CEs, California CEUs, Counselor, LCSW, LMFT, LPCC, Mental Health Awareness Conference, NBCC, Psychologist, Social Work

Website: