The Impact of Divorce on High Risk Adolescents
October 28, 2020 @ 11:00 am

-

2:15 pm

CDT
Presented by The Institute for Professional and Continuing Studies and the Institute for Adolescent Suicide Prevention
Presented by The Institute for Professional and Continuing Studies
The Impact of Divorce on High Risk Adolescents
Wednesday, October 28th, 2020
9:00AM-12:15PM (PT)/11:00AM-2:15PM (CT)/12:00PM-3:15PM (ET)
Event held online via Zoom, link to access provided upon registration
This program, when attended in its entirety, offers 3.0 APA CEs for Psychologists, and 3.0 BBS California CEUs for LPCCs, LPSW, and LMFTs
**LIVE ATTENDANCE OF THIS PROGRAM IS REQUIRED. For a complete list of programs available via recording please visit https://tcsppofficeofce.com/homestudy-courses/**
Workshop Description:
The program will focus on the correlation between divorce, remarriage and suicide risk in youth. Between 2000 and 2016, the overall rate of suicide increased by 30%. As of 2017, suicide was the second leading cause of death for child and young adults ages 15 to 24 years old. As the rates of divorce increase, children and adolescents are baring the emotional impact of this major life change.
Divorce results in changes in the child's home environment, family financial status, and social connections. Adolescents who have previously thrived academically, socially and emotionally become withdrawn, timid, and emotional dysregulated. With minimal support from the custodial parent and/or the non-custodial parent, adolescents begin to seek ways in which to reduce the emotional impact and related symptoms. As a result, suicide becomes the relief mechanism. However, with support from a qualified professional, a reduction in trauma related stress can occur.
Learning Objectives:
• Identify appropriate clinical skills to apply to at risk population
• Identify tools and strategies to assess risk
• Identify factors that increase risk of comorbid diagnoses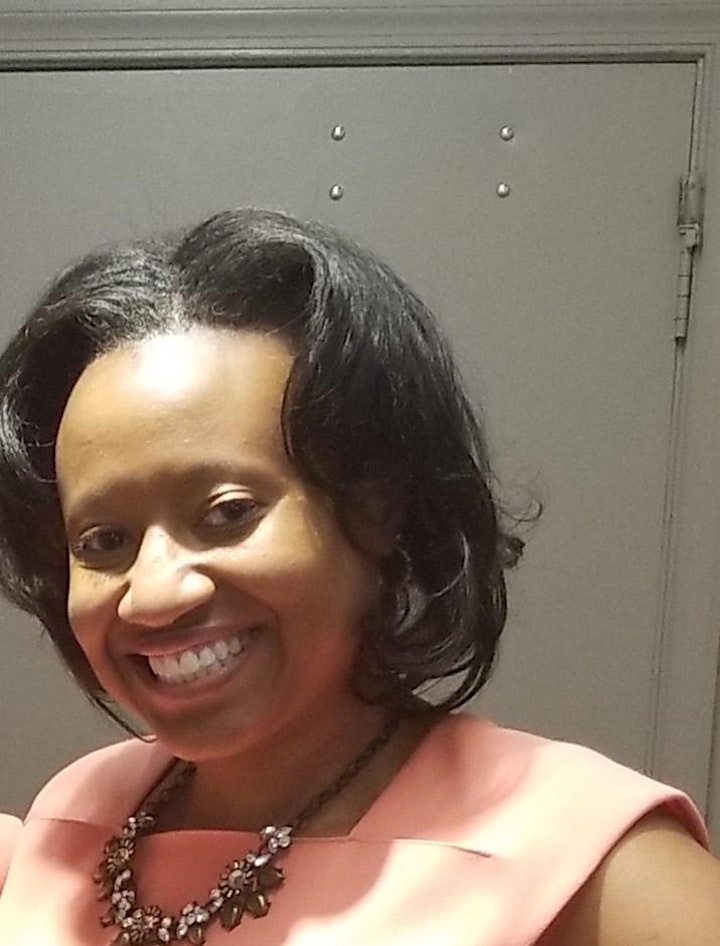 Professional Bio of Presenter #1, Denisha L. Carter, PsyD Associate Director of Clinical Training, Medstar Georgetown University Hospital, Department of Psychiatry, Adjunct Faculty, Forensic Psychology Master's Program, The Chicago School for Professional Psychology, Washington DC Campus
Dr. Denisha Carter holds a Bachelor of Art's degree from East Carolina University, a Master's of Science degree in Psychology from Virginia State University and a Doctoral degree (PsyD) in Clinical Psychology from The American School of Professional Psychology. Dr.Carter's experience includes but is not limited to: providing therapeutic support to traumatized children and adolescents, building capacity in support systems (specifically parents and families), facilitating client centered, consultee centered and administrative consultation, conducting professional development workshops for mental health providers, psychology externs, psychiatry residents and school-based staff, and supervising doctoral level clinical trainees.
Dr.Carter is the Associate Director of Clinical Training and a member of the clinical staff at Medstar Georgetown University Hospital's Center for Wellbeing in School Environments (WISE), Adjunct Faculty at The Chicago School for Professional Psychology and a Certified Sexual Offending Counselor. She enjoys wine tasting, visiting with family and friends, playing spirited games of Monopoly and anytime on or near a beach!
Program Standards and Goals:
This program meets APA's continuing education Standard 1.3: Program content focuses on topics related to psychological practice, education, or research other than application of psychological assessment and/or intervention methods that are supported by contemporary scholarship grounded in established research procedures.
This program meets APA's continuing education Goal 3: Program will allow psychologists to maintain, develop, and increase competencies in order to improve services to the public and enhance contributions to the profession.
Workshop Schedule (Shown in CT):
11:00 pm – Event Begins
one 15-Minute Break
2:15 pm – Event Ends
Registration and Fees:
General admission: $125.00
TCSPP Faculty/Staff: $60.00
TCSPP Site Supervisors: $60.00
TCSPP Students/Alumni: $25.00
References:
• American Psychiatric Association. (2013). The Diagnostic and Statistical Manual of Mental Disorders, 5th edition. Washington DC, USA: American Psychiatric Publishing
• American Psychiatric Association. (2013). Online Assessment Measures. Retrieved from https://www.psychiatry.org/psychiatrists/practice/dsm/educational-resources/assessment-measures
• Center for Disease Control and Prevention. (2017, January 20). FastStats – Marriage and Divorce. Retrieved from https://www.cdc.gov/nchs/fastats/marriage-divorce.htm
• Fuller-Thomson, E., & Dalton, A. D. (2011). Suicidal ideation among individuals whose parents have divorced: findings from a representative canadian community survey. Psychiatry Research, 187(1-2), 150–155. https://doi.org/10.1016/j.psychres.2010.12.004
• Gillihan, S. J., Aderka, I. M., Conklin, P. H., Capaldi, S., & Foa, E. B. (2013). The Child PTSD Symptom Scale: Psychometric properties in female adolescent sexual assault survivors. Psychological Assessment, 25(1), 23–31. https://doi.org/10.1037/a0029553
• Michigan Medicine (Producer). (2020, February 26). Trauma-related distress and suicide risk: From the lab to the clinic – Lily Brown, Ph.D. [Video file]. Retrieved from https://www.youtube.com/watch?v=Ubbf1ASGROI.
• Stack, S., & Scourfield, J. (2015). Recency of divorce, depression, and suicide risk. Journal of Family Issues, 36(6).
CONTINUING EDUCATION:
Target Audience: Healthcare and Mental healthcare professionals, hypnosis practitioners, University faculty and students. Members of the TCSPP community.
Psychologists. This program, when attended in its entirety, is available for 3.0 continuing education credits. The Chicago School of Professional Psychology is committed to accessibility and non-discrimination in its continuing education activities. The Chicago School of Professional Psychology is also committed to conducting all activities in conformity with the American Psychological Association's Ethical Principles for Psychologists. Participants are asked to be aware of the need for privacy and confidentiality throughout the program. If program content becomes stressful, participants are encouraged to process these feelings during discussion periods. If participants have special needs, we will attempt to accommodate them. Please address questions, concerns and any complaints to Danielle Bohrer at 312-467-2364. There is no commercial support for this program nor are there any relationships between the CE Sponsor, presenting organization, presenter, program content, research, grants, or other funding that could reasonably be construed as conflicts of interest.
MFTs, LPCCs, and LCSWs. Course meets the qualifications for 3.0 hour of continuing education credit for MFTs, LPCCs, and/or LCSWs as required by the California Board of Behavioral Sciences. If you are licensed outside of California please check with your local licensing agency to to determine if they will accept these CEUs. The Chicago School of Professional Psychology is approved by the California Board of Behavioral Sciences (BBS) to offer continuing education programming for MFTs, LPCCs, LEPs, and/or LCSWs. The Chicago School of Professional Psychology is an accredited or approved postsecondary institution that meets the requirements set forth in Sections 4980.54(f)(1), 4989.34, 4996.22(d)(1), or 4999.76(d) of the Code.
Participation Certificate. The Chicago School of Professional Psychology is able to provide students and other participants who simply wish to have documentation of their attendance at the program a participation certificate.
Non Psychologists. Most licensing boards accept Continuing Education Credits sponsored by the American Psychological Association but non-psychologists are recommended to consult with their specific state-licensing board to ensure that APA-sponsored CE is acceptable.
*Participants must attend 100% of the program in order to obtain a Certificate of Attendance.
The Chicago School of Professional Psychology is approved by the American Psychological Association to sponsor continuing education for psychologists. The Chicago School of Professional Psychology maintains responsibility for this program and its content.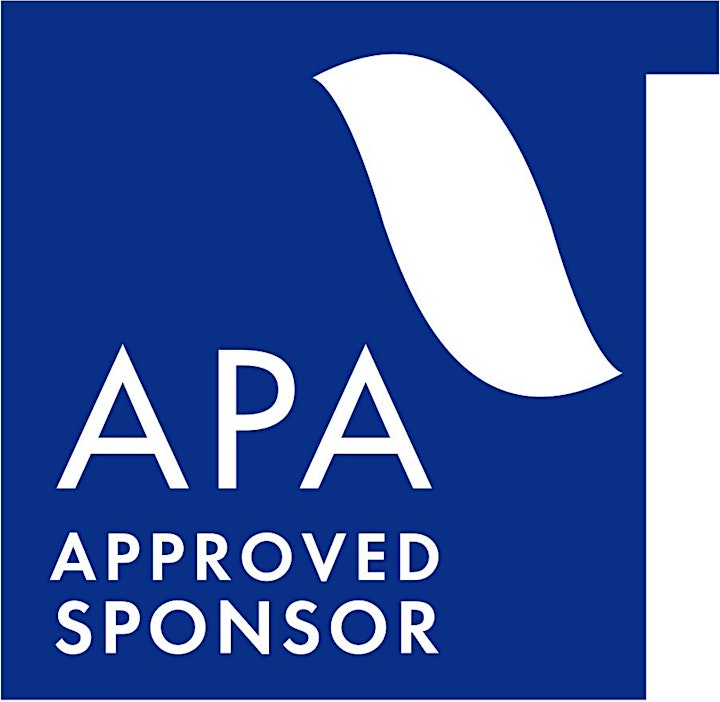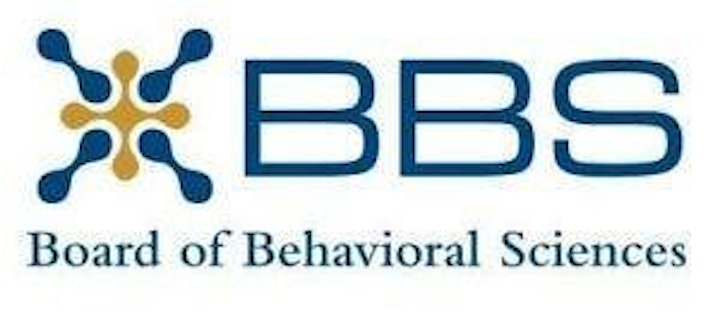 Details
Date:

October 28, 2020

Time:

11:00 am - 2:15 pm

CDT

Event Categories:

Event Tags:

Website: