The Deadly Link Between Youth Suicide and Child Abuse
September 23, 2020 @ 11:00 am

-

2:15 pm

CDT
Presented in partnership by the Institute for Professional and Continuing Studies and the Institute for Adolescent Suicide Prevention
Presented by The Institute for Professional and Continuing Studies
The Deadly Link Between Youth Suicide and Child Abuse
Wednesday, September 23rd, 2020
9:00AM-12:15 (PT)/11:00AM- 2:15 PM (CT)/ 12:00PM-3:15PM (ET)
Event held online via Zoom, link to access provided upon registration
This program, when attended in its entirety, offers 3.0 APA CEs for Psychologists, and 3.0 BBS California CEUs for LPCCs, LPSW, and LMFTs
Workshop Description:
The core purpose and objective of this presentation is to educate the participants on the fatal correlation between adolescent suicide and child abuse. To provide support in obtaining this objective, the information for this presentation will mostly come from literature and research relating to young suicidal case studies and documentation relating to child abuse. Suicidal warning signs, suicidal assessment, management, and crisis interventions will be discussed.
The second objective of this presentation is to recognize the impact of child abuse on increasing suicidal ideation within adolescents. Child abuse warning signs, legal ramifications, and responsibility of those profession required to report child abuse and how child abuse is investigated will be discussed.
The third objective will provide the knowledge, skills, and ability to address potential suicidal ideations and situations through monitoring, managing, assessing, and providing crisis interventions.
These three objectives will provide the necessary support to the webinar participants in understanding and preventing adolescent suicides and how suicide relates to child abuse.
Learning Objectives:
After attending this intermediate-level workshop, participants will be able to:
1. Discuss the rate of LA child and adolescent suicide and child abuse.
2. Describe and name the child maltreatment related child abuse warning signs.
3. Review the mandate to report child abuse and the legal consequences of not publishing.
4. Discuss how child abuse is investigated.
5. Identify the psychological impact, effects, and adaptive response to child abuse/neglect.
6. Discuss the Differential State Reactivity.
7. Define the need for adolescent social support from parents and caregivers.
8. Review suicide risk assessment and management.
9. List the symptoms and evaluation in children relating to PTSD and Depressive Disorder.
10. Name the principles of managing and communicating with suicidal persons.
11. Describe the techniques in negotiating with the suicidal adolescences.
12. List the principles of suicidal crisis interventions and protective factors.
Professional Bio of Presenter #1, Gary Goines, MA Forensic Psychology Department, The Chicago School of Professional Psychology Adjunct Professor of Forensic Psychology Department and Police Psychologist/Technical Instruction at the United States Capitol Police Academy
Gary Goines is an adjunct professor in the Forensic Department at The Chicago School of Professional Psychology. He is lead faculty for professor for the Psychology of Law Enforcement Course and the Psychology of Hostage Negotiation Course, and other courses. Professor Goines specializes in Police Psychology focusing on Active Shooter/Threat & Risk Assessments, Active Shooter/Threat Workshops for the government and private sectors. He also specializes in Active Shooter Tactical Training for law enforcement agencies. He is the Director of Training for Protect & Secure (PAS) LLC a company that develops law enforcement and security professional in-service training courses. Gary Goines is a retired Supervisory Special Agent for the U.S. Capitol Police (USCP) and an active member of the Association for Threat Assessment Professional (ATAP). He is a longtime active member of the Fraternal Order of Police D.C. Lodge #1 and Past Chairman of the FOP USCP Labor Committee. He is currently a lead technical instructor at the Federal Law Enforcement Training Center in Cheltenham, MD. Mr. Goines is a certified instructor of the Maryland Police and Correctional Training Commission. He is a technical contractor instructor for the U.S. Capitol Police Academy specializing in training for Encounters with the Emotional Disturb, Cultural Diversity and Active Shooter/Threat Tactical training. His career assignments with the U.S. Capitol Police consisted of being on Dignitary Protection Division (DPD) as a Supervisor on the Speaker of the House and other Congressional Leaderships. He was also assigned to the U.S. Capitol Police Containment Emergency Response Team (CERT) a hostage rescue team and the team Hostage Negotiator. He has been active in the discipline of Criminology, Psychology, and Forensic Psychology for 30 years. He was the presenter of the Active Shooter Warning Signs and Pre-Indicators at Bowie State University. Gary Goines was the presenter with CEUs at The Chicago School of Professional Psychology D.C. Campus Mental Health Awareness Conference.
Program Standards and Goals
This program meets APA's continuing education Standard 1.3: Program content focuses on topics related to psychological practice, education, or research other than application of psychological assessment and/or intervention methods that are supported by contemporary scholarship grounded in established research procedures.
This program meets APA's continuing education Goal 3: Program will allow psychologists to maintain, develop, and increase competencies in order to improve services to the public and enhance contributions to the profession.
Workshop Schedule (Shown in EST):
12:00 pm – Event Begins
1:30 pm – 15 Minute Break
3:15 pm – Event Ends
Registration and Fees:
General Admission: $50.00
References:
Amdur, E. (2011). Grace under fire. Edgework Book. California Department of Social Services (2019). Child abuse identification and reporting guidelines.
Alvarez, A. & Bachman, R. (2017). Violence: The enduring problem. Sage.
Amdur, E. (2011). Grace under fire. Edgework Books.
Daigle, L.E. & Muftic, L. R. (2016). Victimology. Sage.
Davis, A.D. (2013). Psychopathology of childhood and adolescence: A neuropsychological approach. Springer Publishing Company.
Friedman, M. J., Keane, T. M. & Resick, P. A. (2013). Handbook of ptsd: Science and practice. Guilford Press.
Los Angeles County Inter-agency Council for Child Abuse and Neglect. (2017) Child Death Review Team Annual Report. Retrieved 5/7/20 from http://ican4kids.org/Reports/Child%20Death%20Review/CDR%202018.pdf
McMains, M. J. & Mullins, W. C. (2015). Crisis negotiations: Managing critical incidents and hostage situation in law enforcement and corrections. Anderson Publishing.
Perkins, D.F (2020) Understanding adolescence 3: The tasks. Penn State Extension. Retrieved 5/12/20 https://extension.psu.edu/understanding-adolescence-3-the-tasks
Shiraev, E.B. & Levy, D.A. (2017). Cross-cultural psychology: critical thinking and contemporary applications. Routledge.
Strentz, T. (2018). Psychological aspects of crisis negotiation. Taylor & Franics
CONTINUING EDUCATION:
Target Audience: Healthcare and Mental healthcare professionals, hypnosis practitioners, University faculty and students. Members of the TCSPP community.
Psychologists. This program, when attended in its entirety, is available for 3.0 continuing education credits. The Chicago School of Professional Psychology is committed to accessibility and non-discrimination in its continuing education activities. The Chicago School of Professional Psychology is also committed to conducting all activities in conformity with the American Psychological Association's Ethical Principles for Psychologists. Participants are asked to be aware of the need for privacy and confidentiality throughout the program. If program content becomes stressful, participants are encouraged to process these feelings during discussion periods. If participants have special needs, we will attempt to accommodate them. Please address questions, concerns and any complaints to Danielle Bohrer at 312-467-2364. There is no commercial support for this program nor are there any relationships between the CE Sponsor, presenting organization, presenter, program content, research, grants, or other funding that could reasonably be construed as conflicts of interest.
MFTs, LPCCs, and LCSWs. Course meets the qualifications for 3.0 hour of continuing education credit for MFTs, LPCCs, and/or LCSWs as required by the California Board of Behavioral Sciences. If you are licensed outside of California please check with your local licensing agency to to determine if they will accept these CEUs. The Chicago School of Professional Psychology is approved by the California Board of Behavioral Sciences (BBS) to offer continuing education programming for MFTs, LPCCs, LEPs, and/or LCSWs. The Chicago School of Professional Psychology is an accredited or approved postsecondary institution that meets the requirements set forth in Sections 4980.54(f)(1), 4989.34, 4996.22(d)(1), or 4999.76(d) of the Code.
Participation Certificate. The Chicago School of Professional Psychology is able to provide students and other participants who simply wish to have documentation of their attendance at the program a participation certificate.
Non Psychologists. Most licensing boards accept Continuing Education Credits sponsored by the American Psychological Association but non-psychologists are recommended to consult with their specific state-licensing board to ensure that APA-sponsored CE is acceptable.
*Participants must attend 100% of the program in order to obtain a Certificate of Attendance.
The Chicago School of Professional Psychology is approved by the American Psychological Association to sponsor continuing education for psychologists. The Chicago School of Professional Psychology maintains responsibility for this program and its content.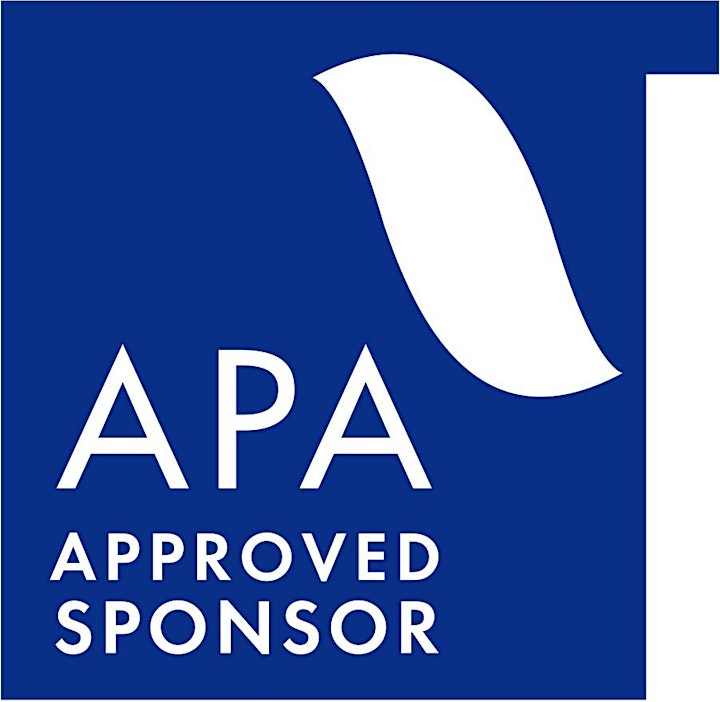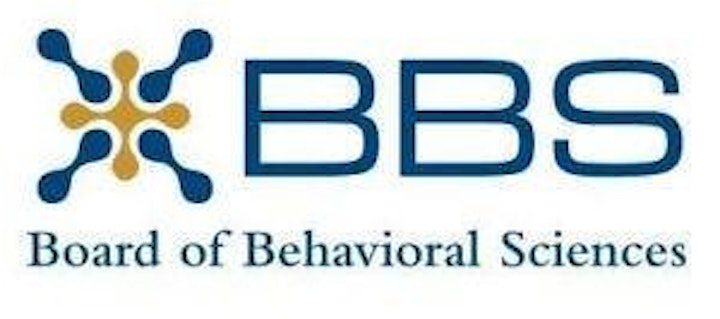 Details
Date:

September 23, 2020

Time:

11:00 am - 2:15 pm

CDT

Event Categories:

Event Tags:

Website: