Mindfulness as Your Superpower
April 21, 2021 @ 5:00 pm

-

6:30 pm

CDT
Presented by The Institute for Professional and Continuing Studies
This webinar is being hosted on Zoom. The link to the Zoom meeting will be included in your order confirmation email from Eventbrite.
This live course offers 1.5 APA CE credits for Psychologists, 1.5 BBS California CEUs for Licensed Counselors, Social Workers or Marriage and Family Therapists, or 1.5 NBCC Clock Hours.
About This Event

Mindfulness is not just for naturally calm people. It is an innate superpower that can help us cope with the most challenging situations. From regulating your internal stress response to creating mental space for clarity, insight, and wise action, mindfulness can be applied on-the-spot in your day-to-day life and practiced as a preventative self-care technique.
During this workshop participants will learn the fundamental elements of mindfulness through a grief- and trauma-sensitive lens. We will discuss formal and informal methods of practice, superhero case examples, and close with a brief guided meditation and period of questions and answers. Participants will receive a link to a guided meditation MP3 designed to activate the mindfulness superpower.
Learning Objectives

At the completion of this program participants will be able to:
1) Define mindfulness
2) Identify the benefits of mindfulness meditation and informal practice
3) Discuss contraindications and trauma-sensitive applications of mindfulness
Speaker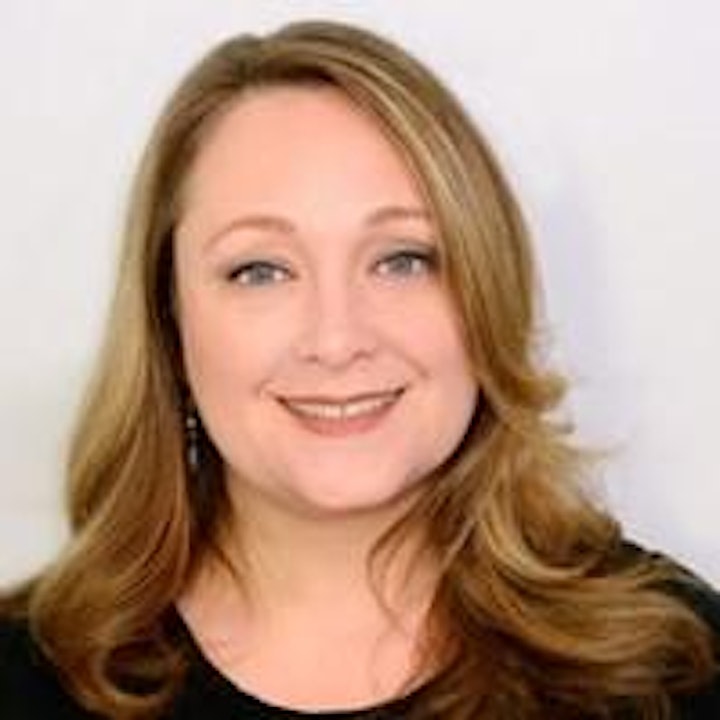 Heather Stang, MA, C-IAYT, is the author of Mindfulness & Grief and the forthcoming guided journal, From Grief to Peace. She is the founder of the Mindfulness & Grief Institute, where she facilitates Awaken, a mindfulness-based online group, offers individual sessions, and hosts the Mindfulness & Grief Podcast. Heather holds a master's degree in Thanatology (death, dying, & bereavement) from Hood College and is a Certified Yoga Therapist. Learn more about Heather and download her free Navigating Grief Guide at mindfulnessandgrief.com.
Program Standards and Goals
This program meets APA's continuing education Standard 1.1: Program content focuses on application of psychological assessment and/or intervention methods that have overall consistent and credible empirical support in the contemporary peer reviewed scientific literature beyond those publications and other types of communications devoted primarily to the promotion of the approach.
This program meets APA's continuing education Goal 1: Program is relevant to psychological practice, education, and/or science.
References
Harrington, J. A., & Neimeyer, R. A. (Eds.). (2020). Superhero Grief: The Transformative Power of Loss. Routledge.
Kabat-Zinn, J. (2012) Q&A: Jon Kabat-Zinn Talks About Bringing Mindfulness Meditation to Medicine. Time. Retrieved: https://healthland.time.com/2012/01/11/mind-reading-jon-kabat-zinn-talks-about-bringing-mindfulness-meditation-to-medicine/.
Stang, H. (2015). Mindfulness and Grief: With guided meditations to calm the mind and restore the spirit. Ryland Peters & Small.
Treleaven, D. A. (2018). Trauma-sensitive mindfulness: Practices for safe and transformative healing. WW Norton & Company.
Registration and Fees
Chicago School Faculty, Students, and Alumni: Free (Chicago School email required for free registration)
Community Members: $20.00
Potential Students Only (*No CEUs Provided*)
All funds raised through this workshop will benefit The Chicago School of Professional Psychology's Washington DC Campus Counseling Department Scholarship Program.
Refund Policy: 100% of tuition is refundable up to 48 hours before the program. Within 48 hours of the program, tuition is nonrefundable.
Continuing Education
Target Audience: Professionals from all mental health disciplines and graduate students from all mental health disciplines.
Psychologists. The Chicago School of Professional Psychology is committed to accessibility and non-discrimination in its continuing education activities. The Chicago School of Professional Psychology is also committed to conducting all activities in conformity with the American Psychological Association's Ethical Principles for Psychologists. Participants are asked to be aware of the need for privacy and confidentiality throughout the program. If program content becomes stressful, participants are encouraged to process these feelings during discussion periods. If participants have special needs, we will attempt to accommodate them. Please address questions, concerns and any complaints to Danielle Bohrer at 312-467-2364. There is no commercial support for this program nor are there any relationships between the CE Sponsor, presenting organization, presenter, program content, research, grants, or other funding that could reasonably be construed as conflicts of interest.
MFTs, LPCCs, and LCSWs. Course meets the qualifications for continuing education credit for MFTs, LPCCs, and/or LCSWs as required by the California Board of Behavioral Sciences. If you are licensed outside of California please check with your local licensing agency to determine if they will accept these CEUs. The Chicago School of Professional Psychology is approved by the California Board of Behavioral Sciences (BBS) to offer continuing education programming for MFTs, LPCCs, LEPs, and/or LCSWs. The Chicago School of Professional Psychology is an accredited or approved postsecondary institution that meets the requirements set forth in Sections 4980.54(f)(1), 4989.34, 4996.22(d)(1), or 4999.76(d) of the Code.
Participation Certificate. The Chicago School of Professional Psychology is able to provide students and other participants who simply wish to have documentation of their attendance at the program a participation certificate.
Non Psychologists. Most licensing boards accept Continuing Education Credits sponsored by the American Psychological Association but non-psychologists are recommended to consult with their specific state-licensing board to ensure that APA-sponsored CE is acceptable.
*Participants must attend 100% of the program, and pass a brief comprehension quiz, in order to obtain a Certificate of Attendance.
The Chicago School of Professional Psychology is approved by the American Psychological Association to sponsor continuing education for psychologists. The Chicago School of Professional Psychology, Washington DC Campus has been approved by NBCC as an Approved Continuing Education Provider, ACEP No. 3061. The Chicago School of Professional Psychology maintains responsibility for this program and its content.