LGBTQ+ Counseling Consideration
June 4, 2021 @ 1:00 pm

-

3:00 pm

CDT
Presented by The Institute for Professional and Continuing Studies
This webinar is being hosted on Zoom. The link to the Zoom meeting will be included in your order confirmation email from Eventbrite.
This live course offers 2.0 APA CE credits for Psychologists, 2.0 BBS California CEUs for Licensed Counselors, Social Workers or Marriage and Family Therapists, or 2.0 NBCC Clock Hours.
About This Event
When 'normalcy' is not the goal, and coping isn't cutting it… Mental health assessments and many interventions largely rely on cis-het language and has historical (and current) practices that may ostracize and further pathologize LGBTQ+ members of the community. Persons seeking to participate in mental health assessments and intervention report feeling mental health is inaccessible, or worse that a potential client "is too [broken, in pain, anxious, etc.]" that coping, recovery, or function without pain is unavailable. In this session we will participate in a brief overview of current community-based language and discuss clinical recommendations regarding evidence-based techniques and therapeutic considerations in our work.
The privilege of working with a person who may be navigating substance use, depression symptoms, trauma, anxiety, etc. comes with the responsibility to challenge internalized bias and maintain lifelong learning. We are, as mental health providers, afforded the benefit to witness the process of community- and self-care, as well as identity development. In learning language considerations, person-centered approach, and changing the way we apply our skills, we are able to support individual and community development and can be participants in collective care.
Learning Objectives
At the completion of this program participants will be able to:
1. Define language related to sexual orientation, gender identity and expression, and attitudes to create an inclusive and affirming environment for the LGBTQ+ community.
2. Integrate cultural humility and flexibility into intervention strategies.
3. Demonstrate practical skills in mental health assessment administration and in talk-therapy session.
Speaker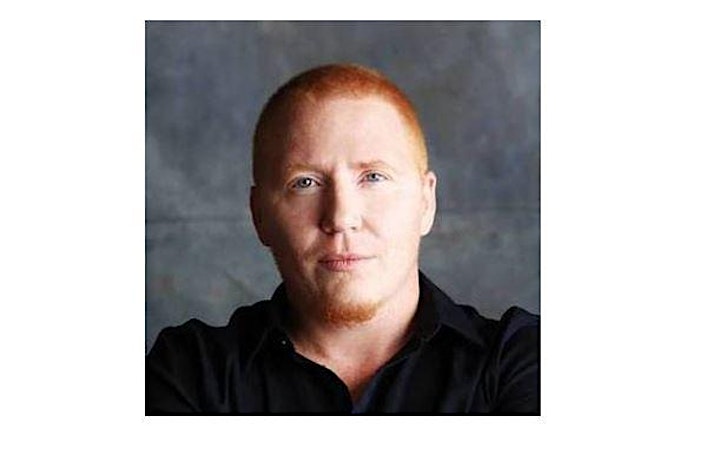 Ari Laoch, LPC, CRC, CBIST (he/him or they/them), is a Certified Rehabilitation Counselor (CRC), a Certified Brain Injury Specialist Trainer (CBIST), and a Licensed Professional Counselor. He graduated from Virginia Commonwealth University as a member of the honor society Chi Sigma Iota with a Master's degree in Rehabilitation and Mental Health. Ari Currently serves on the Board of VA-Association of LGBT Issues in Counseling, Richmond Area Counselors Association, and the Virginia Council on Problem Gambling. Ari has published Neurorehabilitation and Mental Health treatment recommendations for persons within the LGBTQ+ community. He is a presenter who teaches both professionals and students LGBTQIA+ competency, emotional healing for persons living with HIV, and emotional recovery related to addiction concerns.
Much of Ari's work is empowerment-based working through trauma, be that systemic/historical and/or single event-based trauma. Ari provides culturally competent interventions for adults within the LGBTQ+ community (including those persons who identify as MSM / WSW), persons who want to challenge their substance use, adults seeking a polyamorous knowledgeable provider, persons experiencing post brain injury challenges, persons living with HIV/AIDS, as well as adults seeking a kink-knowledgeable professional.
Program Standards and Goals

This program meets APA's continuing education Standard 1.1: Program content focuses on application of psychological assessment and/or intervention methods that have overall consistent and credible empirical support in the contemporary peer reviewed scientific literature beyond those publications and other types of communications devoted primarily to the promotion of the approach.
This program meets APA's continuing education Goal 1: Program is relevant to psychological practice, education, and/or science.
References

Bariola, E., Lyons, A., Leonard, W., Pitts, M., Badcock, P., & Couch, M. (2015). Demographic and Psychosocial Factors Associated With Psychological Distress and Resilience Among Transgender Individuals. American Journal of Public Health, 105(10), 2108-2116. doi:10.2105/ajph.2015.302763
Burch, A. (2007). Health Care Providers' Knowledge, Attitudes, and Self-efficacy for Working With Patients With Spinal Cord Injury Who Have Diverse Sexual Orientations. Physical Therapy, 88(2), 191-198. doi:10.2522/ptj.20060188
Cannon, Y., Speedlin, S., Avera, J., Robertson, D., Ingram, M., & Prado, A. (2017). Transition, Connection, Disconnection, and Social Media: Examining the Digital Lived Experiences of Transgender Individuals. Journal of LGBT Issues in Counseling, 11(2), 68-87. doi:10.1080/15538605.2017.1310006
Cavanaugh, G., & Ladd, L. (2017). "I Want to Be Who I Am": Narratives of Transgender Persons. Journal of LGBT Issues in Counseling, 11(3), 156-173. doi:10.1080/15538605.2017.1346493
Colizzi, M., Costa, R., & Todarello, O. (2014). Transsexual patients' psychiatric comorbidity and positive effect of cross-sex hormonal treatment on mental health: Results from a longitudinal study. Psychoneuroendocrinology, 39, 65-73. doi:10.1016/j.psyneuen.2013.09.029
Dorsen, C., & Devanter, N. V. (2016). Open arms, conflicted hearts: Nurse-practitioner's attitudes towards working with lesbian, gay and bisexual patients. Journal of Clinical Nursing,25(23-24), 3716-3727. doi:10.1111/jocn.13464
Fraser, L. (2009). Depth psychotherapy with transgender people. Sexual and Relationship Therapy, 24(2), 126-142. doi:10.1080/14681990903003878
Gender Pronouns. (n.d.). Retrieved May 08, 2018, from http://www.transstudent.org/pronouns101/
Griffiths, M., Arcelus, J., & Bouman, W. P. (2016). Video Gaming and Gender Dysphoria: Some Case Study Evidence. Revista De Psicologia, Ciències De L'Educació I De L'Esport,34(2), 59-66.
Herbst, J. H., Jacobs, E. D., Finlayson, T. J., Mckleroy, V. S., Neumann, M. S., & Crepaz, N. (2007). Estimating HIV Prevalence and Risk Behaviors of Transgender Persons in the United States: A Systematic Review. AIDS and Behavior, 12(1), 1-17. doi:10.1007/s10461-007-9299-3
Hoffman, N. D., Freeman, K., & Swann, S. (2009). Healthcare Preferences of Lesbian, Gay, Bisexual, Transgender and Questioning Youth. Journal of Adolescent Health, 45(3), 222-229. doi:10.1016/j.jadohealth.2009.01.009
HopkinsCFAR Follow. (2016, August 10). Providing safe, affirming and evidence based care for transgender per… Retrieved from http://www.slideshare.net/HopkinsCFAR/providing-safe- affirming-and-evidence-based-care-for-transgender-persons-the-basics
Johnson, G. (2019, June 30). White gay privilege exists all year, but it is particularly hurtful during Pride. NBCNews.com. https://www.nbcnews.com/think/opinion/white-gay-privilege- exists-all-year-it-particularly-hurtful-during-ncna1024961.
Johnson, M. J., & Amella, E. J. (2013). Isolation of lesbian, gay, bisexual and transgender youth: A dimensional concept analysis. Journal of Advanced Nursing, 70(3), 523-532. doi:10.1111/jan.12212
Lapinski, J., Sexton, P., & Baker, L. (2014). Acceptance of Lesbian, Gay, Bisexual, and Transgender Patients, Attitudes About Their Treatment, and Related Medical Knowledge Among Osteopathic Medical Students. The Journal of the American Osteopathic Association, 114(10), 788-796. doi:10.7556/jaoa.2014.153
Mcclelland, A., Flicker, S., Nepveux, D., Nixon, S., Vo, T., Wilson, C., . . . Proudfoot, D. (2012). Seeking Safer Sexual Spaces: Queer and Trans Young People Labeled with Intellectual Disabilities and the Paradoxical Risks of Restriction. Journal of Homosexuality, 59(6), 808-819. doi:10.1080/00918369.2012.694760
Meier, S. L., Fitzgerald, K. M., Pardo, S. T., & Babcock, J. (2011). The Effects of Hormonal Gender Affirmation Treatment on Mental Health in Female-to-Male Transsexuals. Journal of Gay & Lesbian Mental Health, 15(3), 281-299. doi:10.1080/19359705.2011.581195
Moreno, A., Laoch, A., & Zasler, N. D. (2017). Changing the culture of neurodisability through language and sensitivity of providers: Creating a safe place for LGBTQIA+
people. NeuroRehabilitation, 41(2), 375-393. doi:10.3233/nre-172187
Munson, S., & Cook, C. (2016). Lesbian and bisexual women's sexual healthcare experiences. Journal of Clinical Nursing, 25(23-24), 3497-3510. doi:10.1111/jocn.13364
Rosser, B. R., Oakes, J. M., Bockting, W. O., & Miner, M. (2007). Capturing the social demographics of hidden sexual minorities: An internet study of the transgender population in the United States. Sexuality Research and Social Policy, 4(2), 50-64. doi:10.1525/srsp.2007.4.2.50
Saxe, A., & Flanagan, T. (2013). Factors That Impact Support Workers' Perceptions of the Sexuality of Adults with Developmental Disabilities: A Quantitative Analysis. Sexuality and Disability, 32(1), 45-63. doi:10.1007/s11195-013-9314-8
Singh, A. A., Meng, S. E., & Hansen, A. W. (2014). "I Am My Own Gender": Resilience Strategies of Trans Youth. Journal of Counseling & Development, 92(2), 208-218. doi:10.1002/j.1556- 6676.2014.00150.x
Registration and Fees

Chicago School Faculty, Students, and Alumni: Free (Chicago School email required for free registration)
Community Members: $25.00
Potential Students Only (*No CEUs Provided*)
All funds raised through this workshop will benefit The Chicago School of Professional Psychology's Washington DC Campus Counseling Department Scholarship Program.
Refund Policy: 100% of tuition is refundable up to 48 hours before the program. Within 48 hours of the program, tuition is nonrefundable.
Continuing Education

Target Audience: Professionals from all mental health disciplines and graduate students from all mental health disciplines.
Psychologists. The Chicago School of Professional Psychology is committed to accessibility and non-discrimination in its continuing education activities. The Chicago School of Professional Psychology is also committed to conducting all activities in conformity with the American Psychological Association's Ethical Principles for Psychologists. Participants are asked to be aware of the need for privacy and confidentiality throughout the program. If program content becomes stressful, participants are encouraged to process these feelings during discussion periods. If participants have special needs, we will attempt to accommodate them. Please address questions, concerns and any complaints to Danielle Bohrer at 312-467-2364. There is no commercial support for this program nor are there any relationships between the CE Sponsor, presenting organization, presenter, program content, research, grants, or other funding that could reasonably be construed as conflicts of interest.
MFTs, LPCCs, and LCSWs. Course meets the qualifications for continuing education credit for MFTs, LPCCs, and/or LCSWs as required by the California Board of Behavioral Sciences. If you are licensed outside of California please check with your local licensing agency to determine if they will accept these CEUs. The Chicago School of Professional Psychology is approved by the California Board of Behavioral Sciences (BBS) to offer continuing education programming for MFTs, LPCCs, LEPs, and/or LCSWs. The Chicago School of Professional Psychology is an accredited or approved postsecondary institution that meets the requirements set forth in Sections 4980.54(f)(1), 4989.34, 4996.22(d)(1), or 4999.76(d) of the Code.
Participation Certificate. The Chicago School of Professional Psychology is able to provide students and other participants who simply wish to have documentation of their attendance at the program a participation certificate.
Non Psychologists. Most licensing boards accept Continuing Education Credits sponsored by the American Psychological Association but non-psychologists are recommended to consult with their specific state-licensing board to ensure that APA-sponsored CE is acceptable.
Participants must attend 100% of the program, and pass a brief comprehension quiz, in order to obtain a Certificate of Attendance.
The Chicago School of Professional Psychology is approved by the American Psychological Association to sponsor continuing education for psychologists. The Chicago School of Professional Psychology, Washington DC Campus has been approved by NBCC as an Approved Continuing Education Provider, ACEP No. 3061. The Chicago School of Professional Psychology maintains responsibility for this program and its content.