Inductions, Deepening Techniques, and Teaching Stories
September 24, 2021 @ 11:00 am

-

12:30 pm

CDT
Presented by The Institute for Professional and Continuing Studies and The Society for Clinical and Experimental Hypnosis
Presented by The Institute for Professional and Continuing Studies and The Society for Clinical and Experimental Hypnosis
Inductions, Deepening Techniques, and Teaching Stories
Friday, September 24, 2021
9:00AM-10:30AM PDT/ 11:00AM-12:30PM CST/12:00PM-1:30PM EST
Event held online via Zoom, link to access provided upon registration
This program, when attended in its entirety, offers 1.5 CEs for Psychologists, and 1.5 BBS California CEUs for LPCCs, LPSW, and LMFTs
At present, live participation is required for our webinars, with the exception of our special public service webinar, Coping with Covid-19. SCEH and the TCSPP are building a recorded library of our webinars, which when completed, will allow on demand viewing of webinars, 24/7. We hope to roll this out later in 2020. This webinar is part of a series of SCEH Webinars on clinical hypnosis. Learn more at: www.sceh.us/webinars
Workshop Description:
To successfully induce the hypnotic state/deliver suggestions, it's key to understand belief, imagination, concentration, expectation and desire. This knowledge helps you craft the induction necessary for hypnosis to reach the optimal desired state. There are hundreds of inductions therapists can apply including direct/indirect suggestions. The key is finding the right induction for the client.
This webinar will help you identify/craft such an induction and understand how the client's unconscious mind provides clues as to what is most effective. We'll also explore repetition; speaking to the client's exhalation, pace, lead; and how inductions maximize hypnosis for health.
Workshop Learning Objectives:
After attending this intermediate level workshop, participants will be able to:
1. Demonstrate direct and indirect hypnotic inductions
2. Identify the clients inner beacon.
3. Describe the metaphor for utilization.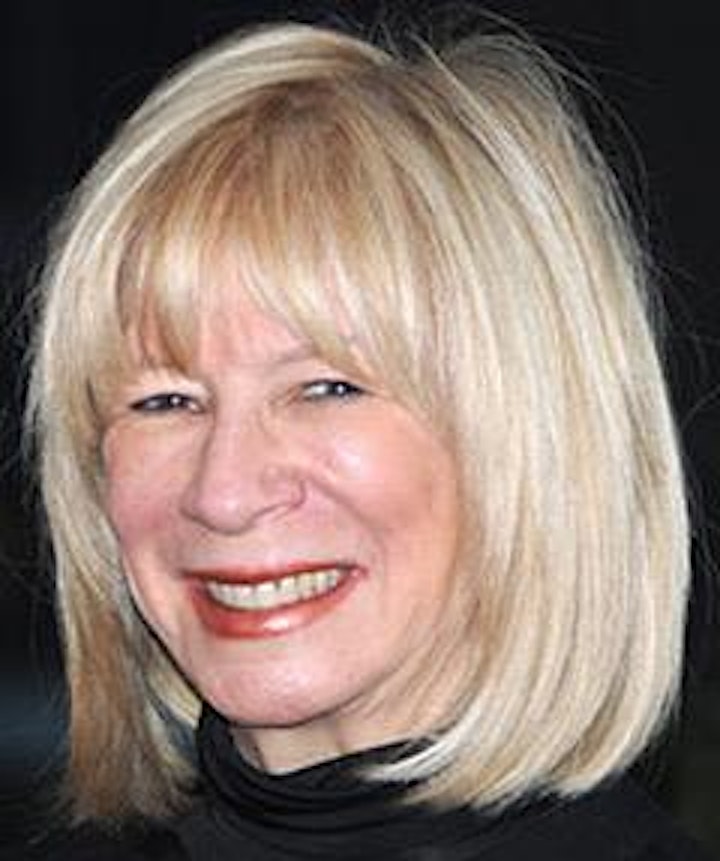 Professional Bio of Presenter Eleanor Laser, Ph.D., Private practice, Chicago
Eleanor Laser, Ph.D., is an internationally recognized clinical psychologist with more than 35 years of experience specializing in medical hypnosis and hypoanesthesia, with particular expertise in the administration of non-pharmacological analgesia. A certified Approved Consultant from the American Society of Clinical Hypnosis (ASCH), contributor of more than two dozen papers to professional journals and publications, and featured speaker at international health care conferences, she is a sought-after consultant and educator at the nation's leading medical facilities and universities–Harvard Medical School and the University of Michigan, among others–for the use of hypnosis in the operating room, with an emphasis on procedures involving interventional radiology.
Program Standards and Goals
This program meets APA's continuing education Standard 1.3: Program content focuses on topics related to psychological practice, education, or research other than application of psychological assessment and/or intervention methods that are supported by contemporary scholarship grounded in established research procedures.
This program meets APA's continuing education Goal 3: Program will allow psychologists to maintain, develop, and increase competencies in order to improve services to the public and enhance contributions to the profession.
Workshop Schedule (Shown in CST):
11:00 am – Event Begins
12:30 pm – Event Ends
Registration and Fees:
Community members: $65.00
SCEH Members/Faculty: $55.00
Students: $15.00
Refund Policy:100% of tuition is refundable up to 48 hours before the program.
Within 48 hours of the program, tuition is nonrefundable.
References:
Laser, E.D., & Shenefelt, P.D. (2012). Hypnosis to alleviate the symptoms of ciguatera toxicity: a case study. American Journal of Clinical Hypnosis, 54(3), 179-183. doi.org/10.1080/00029157.2011.613489
Laser, E. D., & Shenefelt, P. D. (2018). Multiple chemical sensitivities hypnotically resolved. Journal of Alternative Medicine Research, 10(4), 377-380.
Laser, E. D., & Sassack, M. (2012). Treating bulimia with hypnosis and low-level light therapy: A case report (No urge to purge). In M. R. Hamblin, J. Anders, & J. D. Carroll (Eds.), Mechanisms for low-light therapy, vol. VII. Proceedings of SPIE, The International Society for Optics and Photonics, Proceedings vol. 8211.
CONTINUING EDUCATION:
Target Audience: Healthcare and Mental healthcare professionals, hypnosis practitioners, University faculty and students. Members of SCEH and the TCSPP community.
Psychologists. This program, when attended in its entirety, is available for 1.5 continuing education credits. The Chicago School of Professional Psychology is committed to accessibility and non-discrimination in its continuing education activities. The Chicago School of Professional Psychology is also committed to conducting all activities in conformity with the American Psychological Association's Ethical Principles for Psychologists. Participants are asked to be aware of the need for privacy and confidentiality throughout the program. If program content becomes stressful, participants are encouraged to process these feelings during discussion periods. If participants have special needs, we will attempt to accommodate them. Please address questions, concerns and any complaints to Danielle Bohrer at 312-467-2364. There is no commercial support for this program nor are there any relationships between the CE Sponsor, presenting organization, presenter, program content, research, grants, or other funding that could reasonably be construed as conflicts of interest.
Social Workers. This program, when attended in its entirety, is available for 1.5 hours of continuing education. The Chicago School of Professional Psychology is licensed by the Illinois Department of Financial and Professional Regulation (IDFPR) to provide continuing education programming for social workers. License Number: 159.001036
MFTs, LPCCs, and LCSWs. Course meets the qualifications for 1.5 hour of continuing education credit for MFTs, LPCCs, and/or LCSWs as required by the California Board of Behavioral Sciences. If you are licensed outside of California please check with your local licensing agency to to determine if they will accept these CEUs. The Chicago School of Professional Psychology is approved by the California Board of Behavioral Sciences (BBS) to offer continuing education programming for MFTs, LPCCs, LEPs, and/or LCSWs. The Chicago School of Professional Psychology is an accredited or approved postsecondary institution that meets the requirements set forth in Sections 4980.54(f)(1), 4989.34, 4996.22(d)(1), or 4999.76(d) of the Code.
Participation Certificate. The Chicago School of Professional Psychology is able to provide students and other participants who simply wish to have documentation of their attendance at the program a participation certificate.
Non Psychologists. Most licensing boards accept Continuing Education Credits sponsored by the American Psychological Association but non-psychologists are recommended to consult with their specific state-licensing board to ensure that APA-sponsored CE is acceptable.
*Participants must attend 100% of the program in order to obtain a Certificate of Attendance.
The Chicago School of Professional Psychology is approved by the American Psychological Association to sponsor continuing education for psychologists. The Chicago School of Professional Psychology maintains responsibility for this program and its content.