Flipping the Lens: Assessing the Risk Factors of Law Enforcement Suicides
October 21, 2020 @ 4:00 pm

-

5:00 pm

CDT
Presented by The Institute for Professional and Continuing Studies
Flipping the Lens: Assessing the Risk Factors of Law Enforcement Suicides
Wednesday October 21, 2020

4:00pm-5:00pm ET

Event held online via Zoom Link, link to access provided upon registration.
This program, when attended in its entirety, offers 1.0 CE for Psychologists and 1 BBS California CEU for LMFTs, LPCC's and LCSW's.
Workshop Description:

According to current statistics, the relation of law enforcement suicide rates, compared to deaths as a result of the line of duty, has increased for the third straight year. Law Enforcement suicide rates in 2016 were 140, in 2017 at 159, and in 2018 recorded at 159 suicides. The questions remain: Are police suicides more prevalent? What are the underlining contributors or risk factors associated with law enforcement suicide? And finally, what are some specifically targeted, evidence-based interventions and strategies in preventing or managing law enforcement suicides. In 2018 alone, suicide deaths include 151 men and nine women. The average age was 41 years of age, with an average length of service of 15 years. The specific states hit hard with these law enforcement suicide epidemics were: (1.) Texas with 12, (2.) California with 10, (3.) Florida with 10, (4.) New York with 10, (5.) Illinois with 9, (6.) Maryland with 9, (7.) New Jersey with 8, and (8.) Pennsylvania, with 8. This program is designed to promote mental health awareness among Law Enforcement. The focus area will be educating mental health professionals about risk factors associated with law enforcement personnel and police suicides.
Learning Objectives:

By the end of the program participants will be able to:
1. Describe the impact of trauma and identify law enforcement's individual and organizational stressors.
2. Discuss and identify the risk factors associated with law enforcement suicides.
3. Discuss and identify protective factors used to prevent and manage law enforcement suicide.
4. Discuss and analyze law enforcement suicide case vignettes.
5. Identify the types of law enforcement suicide interventions/strategies (peer counsel programs, Law Enforcement EAP, outside sources of mental health care, building resiliency and protective factors, etc.)
Professional Bio of Presenter:

Gary Goines, a graduate of The Chicago School of Professional Psychology, is currently an adjunct professor for the Forensic Psychology Online and Washington, D.C. Campuses. He is also the Chair of the Alumni Council, a Board Member of the University Adjunct Advisory Board, Adjunct Mentor, and Technical Instructor at Homeland Security, Cheltenham, MD. He studies the psychological aspects of active shooter/active threat profiling & analyzing active shooter case studies for a police psychologist's perspective. He examines law enforcement topics such as police selection/screening process, fit for duty, stress management skills, conflict resolution skills, crisis debriefing techniques, police interacting with emotional disturb and mentally ill individuals, necessary negotiation skills, hostage negotiation teams, law enforcement counselor/coach, and threat & risk assessment management. Professor Goines has one potential research project in planning how law enforcement relates to counselors and law enforcement training. Before joining The Chicago School as an Adjunct Professor, he was Supervisory Special Agent with the United States Capitol Police for over thirty years. He is currently a U.S. Capitol Police Agency Trustee on the Executive Board of the Fraternal Order of Police D.C. Lodge #1. Professor Goines is a certified instructor of the Maryland Police and Correctional Training Commission.
Additionally, Professor Goines serves on the board as the Director of Training for Protect and Serve LLC, a law enforcement and security professional consulting firm. During his career at the U.S. Capitol Police, he was a Crime Scene Search Officer, Patrol Officer, member of the Containment Emergency Response Team (hostage rescue team), Chair of the Fraternal Order of Police USCP Labor Committee, and on the Dignitary Protection Division. He has taught the following subjects: Psychology of Law Enforcement, Psychology of Hostage Negotiation, and Threat & Risk Assessment. He has conducted numerous active shooters presentations for the Homeland Security meeting in Bristol County, MA, and an active shooter presentation at the Forensic Mental Health Awareness Conference in the past years. He is a member of the APA, the Fraternal Order of Police, and the Association of Threat Assessment Professionals (ATAP).
Program Standards and Goals:
This program meets APA's continuing education Standard 1.2: Program content focuses on ethical, legal, statutory or regulatory policies, guidelines, and standards that impact psychological practice, education, or research.
This program meets APA's continuing education Goal 3: Program will allow psychologists to maintain, develop, and increase competencies in order to improve services to the public and enhance contributions to the profession.
References:

Carleton, R. N., LeBouthilliee, D.M., Duranceau, S., Ricciaidelli, R., Groll, D., Brunet, A., Griffiths, C.T., Afifi, T.O., Tallieu, T., Aren, J., MacPhee, R.S., Hozempa, K., Weekes, J.R., Abrams, K.J., Cramm, H.A. & Hatcher, S., Stewart, S.H. (2018). Suicidal ideations, plans, and attempts among public safety personnel in Canada. Canadian Psychology, 59 (3), 220-231. http://doi.org/10.1037/cop0000136
Cerel, J., Jones, B., Brown, M., Weisenhorn, D. & Patel, K. (2019). Suicide exposure in law enforcement officers. Suicide and Life-Threatening Behavior, 49 (5), 1281-1287.
El Sayed, S. H., Sanford, S. M. & Kerley, K. R. (2019). Understanding workplace stress among federal law enforcement. American Journal of Criminal Justice, 44, 409-429 http://doi.org/10.1007/s/2/03-019-09474-8
Gonzales-Reingle, J. M., Jetelna, K. K., Bishop, S.A., Livingston, M. D., Perez, R. A. & Gabriel, K. P. (2019). The feasibility of using real-time, objective measurements of physiological stress among law enforcement officers in Dallas, Texas. Policing: An International Journal, 47 (4), 701-710.
Mishara, B. L. & Martin, N. (2012). Effect of a comprehensive police suicide prevention program. Crisis, 33 (3), 162-168. DOI: 10.1027/0227-5910/a000125
Continuing Education:

Target Audience: Professionals from all mental health disciplines and graduate students from all mental health disciplines.
Psychologists. The Chicago School of Professional Psychology is committed to accessibility and non-discrimination in its continuing education activities. The Chicago School of Professional Psychology is also committed to conducting all activities in conformity with the American Psychological Association's Ethical Principles for Psychologists. Participants are asked to be aware of the need for privacy and confidentiality throughout the program. If program content becomes stressful, participants are encouraged to process these feelings during discussion periods. If participants have special needs, we will attempt to accommodate them. Please address questions, concerns and any complaints to Danielle Bohrer at 312-467-2364. There is no commercial support for this program nor are there any relationships between the CE Sponsor, presenting organization, presenter, program content, research, grants, or other funding that could reasonably be construed as conflicts of interest.
MFTs, LPCCs, and LCSWs. Course meets the qualifications for continuing education credit for MFTs, LPCCs, and/or LCSWs as required by the California Board of Behavioral Sciences. If you are licensed outside of California please check with your local licensing agency to determine if they will accept these CEUs. The Chicago School of Professional Psychology is approved by the California Board of Behavioral Sciences (BBS) to offer continuing education programming for MFTs, LPCCs, LEPs, and/or LCSWs. The Chicago School of Professional Psychology is an accredited or approved postsecondary institution that meets the requirements set forth in Sections 4980.54(f)(1), 4989.34, 4996.22(d)(1), or 4999.76(d) of the Code.
Participation Certificate. The Chicago School of Professional Psychology is able to provide students and other participants who simply wish to have documentation of their attendance at the program a participation certificate.
Non Psychologists. Most licensing boards accept Continuing Education Credits sponsored by the American Psychological Association but non-psychologists are recommended to consult with their specific state-licensing board to ensure that APA-sponsored CE is acceptable.
*Participants must attend 100% of the program, and pass a brief comprehension quiz, in order to obtain a Certificate of Attendance.
The Chicago School of Professional Psychology is approved by the American Psychological Association to sponsor continuing education for psychologists. The Chicago School of Professional Psychology, Washington DC Campus has been approved by NBCC as an Approved Continuing Education Provider, ACEP No. 3061. The Chicago School of Professional Psychology maintains responsibility for this program and its content. In order to receive CE credit for this program, participants must participate in the live webinar session.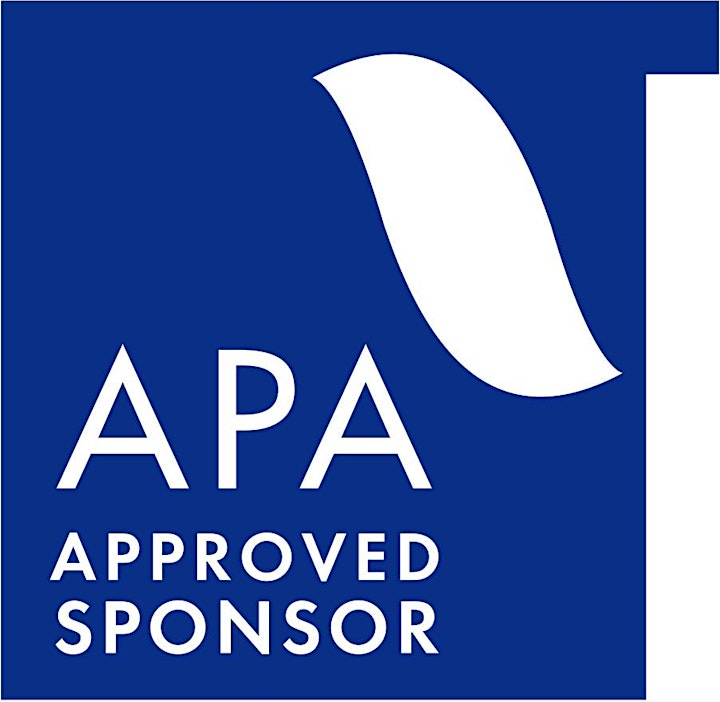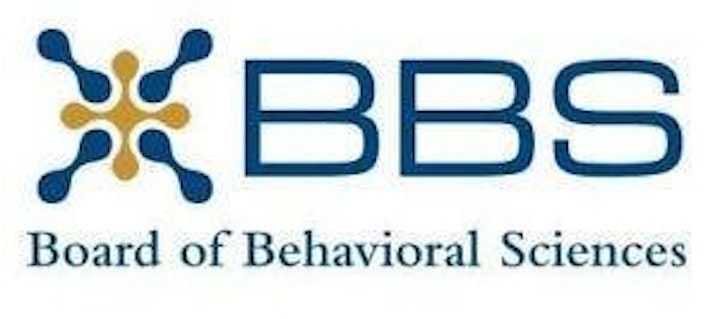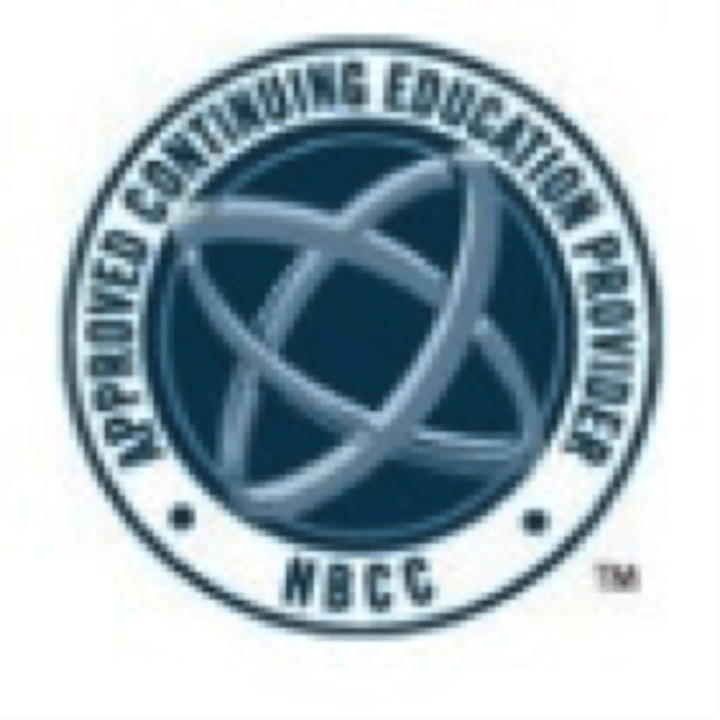 Details
Date:

October 21, 2020

Time:

4:00 pm - 5:00 pm

CDT

Event Categories:

Event Tags:

APA CEs, California CEUs, Counselor, LCSW, LMFT, LPCC, Mental Health Awareness Conference, NBCC, Psychologist, Social Work

Website: