Comic Books, Mental Health, and the Queer Superhero
June 3, 2021 @ 4:00 pm

-

5:30 pm

CDT
Presented by The Institute for Professional and Continuing Studies
This webinar is being hosted on Zoom. The link to the Zoom meeting will be included in your order confirmation email from Eventbrite.
This live course offers 1.5 APA CE credits for Psychologists, 1.5 BBS California CEUs for Licensed Counselors, Social Workers or Marriage and Family Therapists, or 1.5 NBCC Clock Hours.
About This Event

Superheroes are unavoidable. Over the past twenty years a fandom that was once to be limited to a small population has grown to be an integral part of the American cultural conversation. From movies, TV shows, to their origins in the pages of comic books and graphic novels, these figures have helped to shape pop culture in ways we have only begun to understand. Queer characters and narratives began to emerge within the superhero genre in the early 1990s and in the time since the first hero came out, comic books and graphic novels have explored the intersection between queer identity and issues of mental health juxtaposed against the role and responsibility of the superhero.
Working with individuals who identify as LGBTQ+ can present unique challenges and opportunities. Regardless of age, superheroes can be a common denominator around which conversations and rapport can be built. Modern comic books frequently explore mental health diagnoses, instances of trauma, and the impact mental health care can have within existing queer narratives. Understanding how these stories could be utilized to the benefit clients and their loved ones is a tool that all mental health professional should have. This session will explore how these queer narratives provide representation, normalization, and deeper exploration of the queer identity, laying the groundwork for practitioners to explore their use in supporting clients.

Learning Objectives
At the completion of this program participants will be able to:
1. Recognize the role queer narratives in superhero stories and comic books can play in representation of queer individuals and issues of mental health.
2. Discuss the realistic elements of the narrative and how they can connect and inform the reader's experience.
3. Synthesize ways in which queer centered superhero narratives can be used to support clients and their families.
Speaker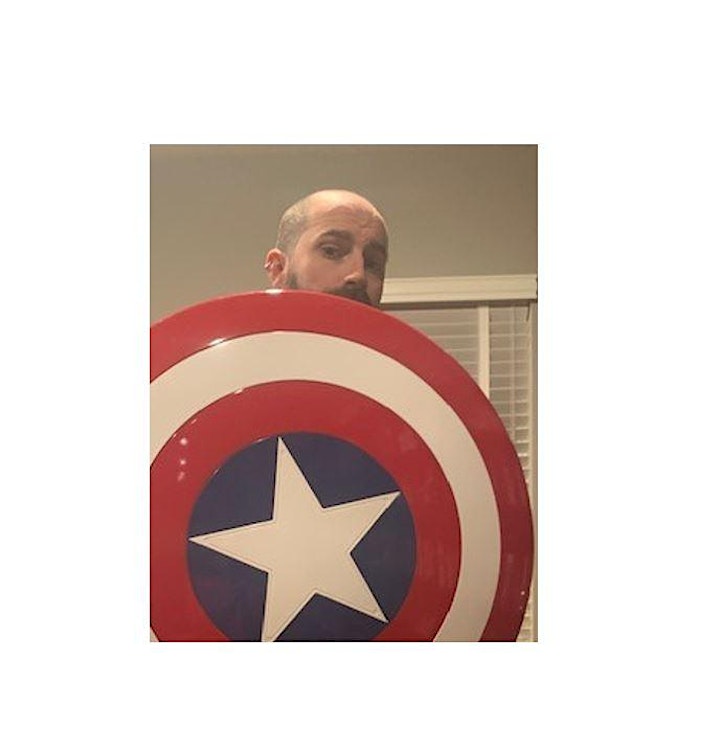 Matt Le Brasseur is a lifelong comic book fan, a collector since the age of 13 his collection includes more than 11,000 individual issues including some of the most pivotal instances of queer representation. When he is not reading comic books he serves as an adjunct assistant professor at The Chicago School of Professional Psychology at Washington, D.C. as well as the campuses' Director of Campus Life & Student Support. Holding master's degrees in psychology and Higher Education administration he is in the dissertation stage of a PhD program in Higher Education at Notre Dame of Maryland. His research areas include representation, socialization, and media.
Program Standards and Goals

This program meets APA's continuing education Standard 1.3: Program content focuses on topics related to psychological practice, education, or research other than application of psychological assessment and/or intervention methods that are supported by contemporary scholarship grounded in established research procedures.
This program meets APA's continuing education Goal 1: Program is relevant to psychological practice, education, and/or science.
References

Chen, A., & Yao, X. (2015). Socialization tactics, fit perceptions, and college student
adjustment. Journal of Career Assessment, 23(4), 615-629.
Duncan, R., Smith, M. J., & Levitz, P. (2015). The power of comics: History, form, and culture.
Bloomsbury Publishing.
Lewkowich, D. (2019). Readers of Comics and the Recursive Nature of Adolescent Emotion:
Exploring the Productive Relation of Visual Response and Memory in Teacher Education. Literacy Research and Instruction, 58(4), 295-316. doi:10.1080/19388071.2019.1655610
Nuñez, R. (2019). College Media in the Classroom: An Innovative Approach to College
Preparation. The Clearing House: A Journal of Educational Strategies, Issues and Ideas, 92(4-5), 143-148.
Marquis, E., Johnstone, K., & Puri, V. (2020). Just entertainment? Student and faculty
responses to the pedagogy of media representations of higher education. Pedagogy, Culture & Society, 28(1), 59-76.
https://doi.org/10.1080/14681366.2019.1594346
Park, C. S., & Kaye, B. K. (2020). What's This? Incidental Exposure to News on Social Media,
News-Finds-Me Perception, News Efficacy, and News Consumption. Mass Communication and Society, 23(2), 157-180.
Registration and Fees

Chicago School Faculty, Students, and Alumni: Free (Chicago School email required for free registration)
Community Members: $20.00
Potential Students Only (*No CEUs Provided*)
All funds raised through this workshop will benefit The Chicago School of Professional Psychology's Washington DC Campus Counseling Department Scholarship Program.
Refund Policy: 100% of tuition is refundable up to 48 hours before the program. Within 48 hours of the program, tuition is nonrefundable.
Continuing Education

Target Audience: Professionals from all mental health disciplines and graduate students from all mental health disciplines.
Psychologists. The Chicago School of Professional Psychology is committed to accessibility and non-discrimination in its continuing education activities. The Chicago School of Professional Psychology is also committed to conducting all activities in conformity with the American Psychological Association's Ethical Principles for Psychologists. Participants are asked to be aware of the need for privacy and confidentiality throughout the program. If program content becomes stressful, participants are encouraged to process these feelings during discussion periods. If participants have special needs, we will attempt to accommodate them. Please address questions, concerns and any complaints to Danielle Bohrer at 312-467-2364. There is no commercial support for this program nor are there any relationships between the CE Sponsor, presenting organization, presenter, program content, research, grants, or other funding that could reasonably be construed as conflicts of interest.
MFTs, LPCCs, and LCSWs. Course meets the qualifications for continuing education credit for MFTs, LPCCs, and/or LCSWs as required by the California Board of Behavioral Sciences. If you are licensed outside of California please check with your local licensing agency to determine if they will accept these CEUs. The Chicago School of Professional Psychology is approved by the California Board of Behavioral Sciences (BBS) to offer continuing education programming for MFTs, LPCCs, LEPs, and/or LCSWs. The Chicago School of Professional Psychology is an accredited or approved postsecondary institution that meets the requirements set forth in Sections 4980.54(f)(1), 4989.34, 4996.22(d)(1), or 4999.76(d) of the Code.
Participation Certificate. The Chicago School of Professional Psychology is able to provide students and other participants who simply wish to have documentation of their attendance at the program a participation certificate.
Non Psychologists. Most licensing boards accept Continuing Education Credits sponsored by the American Psychological Association but non-psychologists are recommended to consult with their specific state-licensing board to ensure that APA-sponsored CE is acceptable.
Participants must attend 100% of the program, and pass a brief comprehension quiz, in order to obtain a Certificate of Attendance.
The Chicago School of Professional Psychology is approved by the American Psychological Association to sponsor continuing education for psychologists. The Chicago School of Professional Psychology, Washington DC Campus has been approved by NBCC as an Approved Continuing Education Provider, ACEP No. 3061. The Chicago School of Professional Psychology maintains responsibility for this program and its content.