A Historical Comparison of Mental Health and Corrections in the US/Germany
February 4, 2022 @ 10:00 am

-

11:00 am

CST
Presented by The Office of Continuing Education
This webinar is being hosted on Zoom. The link to the Zoom meeting will be included in your order confirmation email from Eventbrite.

This live course offers 1 APA CE credit for Psychologists, 1 BBS California CEU for Licensed Counselors, Social Workers or Marriage and Family Therapists, or 1 NBCC Clock Hour.
About This Event

The history of corrections in the United States and the treatment of detainees with mental health problems is a lengthy and convoluted one. Due to the history and development of jails and the deterioration of mental health institutions in the U.S., correctional facilities are viewed as serving an almost purely punitive purpose; however, in many other nations, namely Germany, this is not the case (Subramanian & Shames, 2013). After deinstitutionalization occurred in the 1970s, the placement of the mentally ill in the United States shifted from the mental health hospitals to the jails and prisons; however, the resources did not make that same shift, as many correctional facilities are stretching their staff and medications (Rich, Wakeman, & Dickman, 2011).
Germany does not necessarily have specific diversion programs, but instead, people within special populations, such as those with mental illness or addiction issues or veterans, are protected through legal regulations within their Constitution due to the "Dangerous Habitual Offenders and their Detention and Rehabilitation Act" of 1933 (Konrad & Lau, 2010).
In this program we will discuss the history of German and United States corrections and the impact that various policies have had on incarceration and sentencing, particularly of the mentally ill. In this, we will discuss the statistics of those incarcerated including the incarceration rates of those with mental illness, race discrepancies, and the use of diversions programs. We will conclude with the policies that have worked in the United States, what we can gain from Germany's polices, and vice versa.
Learning Objectives

At the completion of this program participants will be able to:
1. Provide an overview of the history and evolution of corrections; the development of prisons in the United States, in Germany, and across the world; and the ideological and theoretical underpinnings of corrections, both domestically and abroad.
2. Discuss the history, structure, theories, techniques, and interventions of correctional counseling and rehabilitation across the United States and Germany.
3. Examine how various counseling techniques and interventions are employed to help treat and rehabilitate offenders, including special needs offenders, within the United States and Germany, and how best practices domestically and internationally can be utilized effectively by clinicians to enhance the work they do here in the United States.
Speaker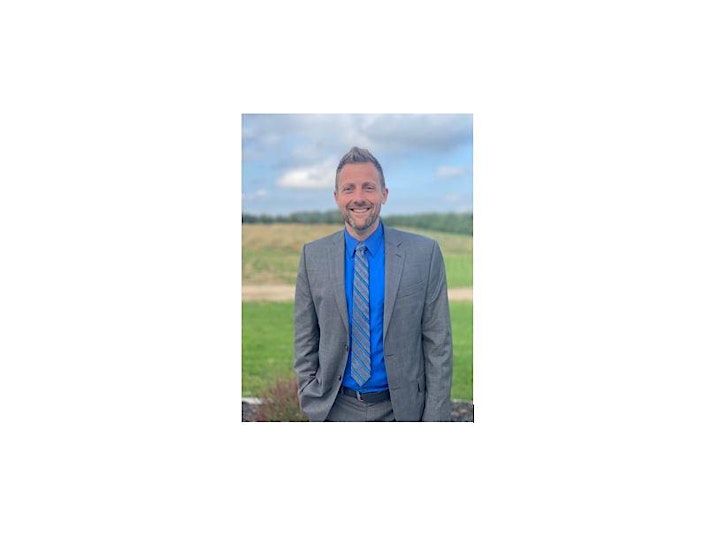 Dr. Ryan Tobiasz is the Department Chair for the Counseling Programs (Forensic Psychology, Clinical Mental Health Counseling, and Counseling Psychology) and Associate Professor at The Chicago School of Professional Psychology's Washington DC Campus. He is a Licensed Professional Counselor (LPC) in the District of Columbia. He earned a Psy.D. in Clinical Psychology in 2007 and a M.A. in Forensic Psychology in 2005 from The Chicago School of Professional Psychology. He earned a B.S. in Psychology and a B.S. in Behavioral Science and Law at the University of Wisconsin-Madison. Prior to his current position, Dr. Tobiasz served as a Psychological Associate within the Wisconsin Department of Corrections at several maximum-security institutions. Dr. Tobiasz's primary research interest includes best evidence-based practice for individuals with schizophrenia, with an emphasis on Illness Management and Recovery in correctional facilities to provide mental health care for those with severe mental illness.
Program Standards and Goals

This program meets APA's continuing education Standard 1.1: Program content focuses on application of psychological assessment and/or intervention methods that have overall consistent and credible empirical support in the contemporary peer reviewed scientific literature beyond those publications and other types of communications devoted primarily to the promotion of the approach.
This program meets APA's continuing education Goal 1: Program is relevant to psychological practice, education, and/or science.
References

Baier, D. (2015). Migration und Kriminalität. Die Polizei 106(3): 75–82.
Boers, K., Walburg, C., & Kanz, K. (2017). Crime, crime control and criminology in Germany. European Journal of Criminology, 14(6), 654-678.
Gavin, K. (2016, September 19). Health coverage on the rise for those in the justice system [Blog post]. Retrieved from https://labblog.uofmhealth.org/industry-dx/health-coverage-on-rise-for-those-justice-system
Sawyer, W. & Wagner, P. (2020, March). Mass incarceration: The whole pie. Prison Policy Initiative.
Subramanian, R., & Shames, A. (2013). Sentencing and prison practices in Germany and the Netherlands: Implications for the United States. New York, NY: Vera Institute of Justice.
Tonry, M. (2014). Why crime rates are falling throughout the Western world. In M. Tonry (Ed.), Why Crime Rates Fall and Why They Don't. Crime and Justice, Volume 43. University of Chicago Press, 1–63.
Registration and Fees

Chicago School Faculty, Students, and Alumni: Free (Chicago School email required for free registration)
Community Members: $10.00
Potential Students Only (*No CEUs Provided*)
All funds raised through this workshop will benefit The Chicago School of Professional Psychology's Washington DC Campus Counseling Department Scholarship Program.
Refund Policy: 100% of tuition is refundable up to 48 hours before the program. Within 48 hours of the program, tuition is nonrefundable.
Continuing Education

Target Audience: Professionals from all mental health disciplines and graduate students from all mental health disciplines.
Psychologists. The Chicago School of Professional Psychology is committed to accessibility and non-discrimination in its continuing education activities. The Chicago School of Professional Psychology is also committed to conducting all activities in conformity with the American Psychological Association's Ethical Principles for Psychologists. Participants are asked to be aware of the need for privacy and confidentiality throughout the program. If program content becomes stressful, participants are encouraged to process these feelings during discussion periods. If participants have special needs, we will attempt to accommodate them. Please address questions, concerns and any complaints to Danielle Bohrer at 312-467-2364. There is no commercial support for this program nor are there any relationships between the CE Sponsor, presenting organization, presenter, program content, research, grants, or other funding that could reasonably be construed as conflicts of interest.
MFTs, LPCCs, and LCSWs. Course meets the qualifications for continuing education credit for MFTs, LPCCs, and/or LCSWs as required by the California Board of Behavioral Sciences. If you are licensed outside of California please check with your local licensing agency to determine if they will accept these CEUs. The Chicago School of Professional Psychology is approved by the California Board of Behavioral Sciences (BBS) to offer continuing education programming for MFTs, LPCCs, LEPs, and/or LCSWs. The Chicago School of Professional Psychology is an accredited or approved postsecondary institution that meets the requirements set forth in Sections 4980.54(f)(1), 4989.34, 4996.22(d)(1), or 4999.76(d) of the Code.
Participation Certificate. The Chicago School of Professional Psychology is able to provide students and other participants who simply wish to have documentation of their attendance at the program a participation certificate.
Non Psychologists. Most licensing boards accept Continuing Education Credits sponsored by the American Psychological Association but non-psychologists are recommended to consult with their specific state-licensing board to ensure that APA-sponsored CE is acceptable.
*Participants must attend 100% of the program, and pass a brief comprehension quiz, in order to obtain a Certificate of Attendance.
The Chicago School of Professional Psychology is approved by the American Psychological Association to sponsor continuing education for psychologists. The Chicago School of Professional Psychology, Washington DC Campus has been approved by NBCC as an Approved Continuing Education Provider, ACEP No. 3061. The Chicago School of Professional Psychology maintains responsibility for this program and its content.